$11.95
Email or call for price
ISBN: 9781595310538
Published: North Country Books - June 20th, 2016
In the Adirondack Mountains; as day melts into night; an orchestra plays lullabies; a wilderness delight. Musicians and their instruments; an odd, High Peaks percussion band; gather near and far and wide; to play this rugged land. This North Country concert; from mountain to sky; is music by nature; an Adirondack Lullaby.
---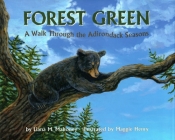 $19.95
Email or call for price
ISBN: 9781595310477
Published: North Country Books - July 30th, 2014
At first glance, the Adirondack forest is lush with green leaves. But look closer and you will see forest green in the wings of luna moths and the songs of the katydids. What else is there to see on a walk through the woods? Splashes of color paint the forest's canvas through the seasons.
---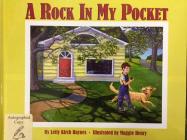 $19.99
Email or call for price
ISBN: 9780692511305
Published: DJCR Publishing - January 1st, 2015
---