Saturday, November 25 at 3:30pm
Author Patricia Crisafulli will join us to discuss her new book The Secrets of Still Waters Chasm
Book 2 of the Ohnita Harbor Mystery Series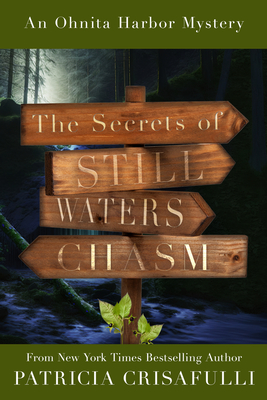 About the book: On a beautiful September afternoon, a hike through the pristine wilderness of Still Waters Chasm becomes a path of mystery and deadly danger for Gabriela Domenici and her boyfriend, Daniel Red Deer. A side trail takes them to an inexplicable construction site in the middle of the woods, where every tree has been cut down and a huge truck bearing strange-looking equipment is parked in the middle. Puzzled by what they find, Gabriela and Daniel continue their hike to the heart of the chasm, where they discover a man convulsing with his last breaths, not far from the lifeless body of a woman. After racing off for help, they return to the scene, only to discover the two people and their canoe and gear are gone.
Everywhere, Gabriela is confronted with questions and suspicion—even when she conducts a library outreach program in the rural Town of Livery, near Still Waters Chasm. There, she meets Lucinda Nanz, an herbalist whose encyclopedic knowledge of plants for help and harm is both fascinating and troubling, and Wendy Haughton, a young woman who desperately wants to sell an old drawing of unknown origin so she can escape her abusive husband. Despite the state police's warnings and Daniel's urging to not get involved, Gabriela cannot stay away—putting herself on a collision course with those who will stop at nothing to prevent her from getting too close to the truth that could destroy chasm.
About the author: Patricia Crisafulli is a New York Times best-selling author. Her debut novel, The Secrets of Ohnita Harbor, the first in the Ohnita Harbor Mystery Series, was published in September 2022 by Woodhall Press and has been an Oswego, NY favorite! She received a Master of Fine Arts (MFA) degree from Northwestern University, where she received the Distinguished Thesis Award in Creative Writing. She is also the recipient of a grand prize for fiction from TallGrass Writers Guild/Outrider Press, as well as five Write Well Awards from the Silver Pen Association for her short stories. Patricia is the author of a collection of short stories and essays titled Inspired Every Day: Essays and Stories to Brighten Your Day, Give You Hope, and Strengthen Your Faith, published by Hallmark. In addition, she is the author of New York Times best-seller House of Dimon: How J.P. Morgan's Jamie Dimon Rose to the Top of the Financial World (John Wiley & Sons, 2009), and the coauthor of Rwanda, Inc: How a Devastated Nation Became an Economic Model for the Developing World (Palgrave-Macmillan, 2012), an Editor's Choice book on Amazon. Patricia is also the founder of www.FaithHopeandFiction.com, a popular e-literary magazine that features original fiction, essays, and poetry.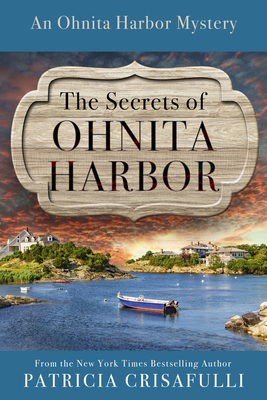 About the first book: Amid a mountain of rain-soaked donations to the Ohnita Harbor Public Library rummage sale, Gabriela Domenici finds a small box that contains an odd-looking cross. When the carved center turns out to be ivory and a clue links the cross to Catherine of Siena, a medieval saint, Gabriela turns to her expertise as an authenticator of historic documents to lead the quest to discover the truth about this mysterious object. But the cross isn't the only secret in town: first, a beloved Ohnita Harbor resident is found floating in the harbor and then someone else is murdered on the library lawn. As Gabriela races to solve the mystery of the cross, she discerns between infatuation and what could be the start of true love. All the while, she must stay one step ahead of the danger that slowly encircles her.