Thursday, September 14 at 5pm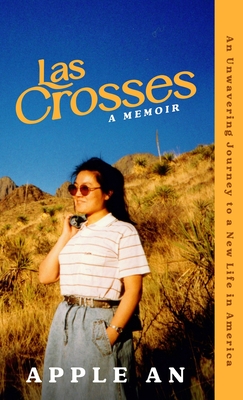 Author Apple An will join us to celebrate her memoir las Crosses - An Unwavering Journey to a New Life in America.
Leaving turbulent China in 1989, and having nothing to fall back on, a courageous young Apple traveled across the Pacific Ocean, across two cultures, across time, and across her comfort zone. She was determined to receive her doctoral education and build a new life in America. After arriving, her resilience is tested by language barriers, money shortages, job failures, homesickness, loneliness, romance, and heartache. Apple An tells the story with humility, gentle humor, intrepid innocence, and honesty. Her portrait of a young woman who welcomes challenging experiences and intimidating encounters sets her as a role model for women to follow their hearts, heads, and spirits.