Defect: New Houses, Units & Additions (Paperback)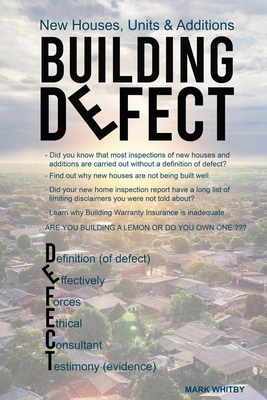 $15.99

Usually Ships in 1-5 Days
Description
---
As a result of inspecting hundreds of recently built houses, units,
and additions (particularly since 1996), it became increasingly
apparent that there has been a sharp decline in the quality of
work at least in the residential housing sector.
This book attempts to defi ne basic contractual termssuch
as defect, specifi cation, and performancethat form the very
basis for quality in housing.
Once defi ned, these terms should go a long way to ending
the shortcutting rife in the industry, make insurance fairer for
homeowners, and greatly reduce the costs associated with
building disputes.
It also attempts to set up various models to make this all happen
and to ensure that quality is of a high standard well into the future
so as to avoid a sizeable blight resulting from the steady decline
in the standard of building work being constructed today.