Unlock your Mind (Paperback)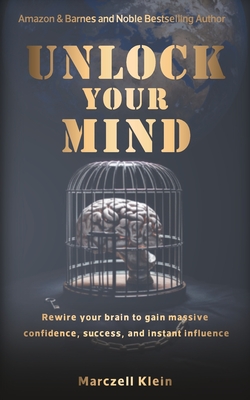 $18.95
Email or call for price/availability
Description
---
Step into a world without limits with Marczell Klein's new book. This book is your key to unlocking unlimited potential, guided by one of the world's top hypnotists.
Marczell Klein is a heavyweight in the field of hypnosis. He's spent years honing his craft, understanding the ins and outs, and now he's ready to share his wisdom with you.
In this incredible guide, Klein reveals his best-kept secrets. Even though they're complex and powerful, he breaks them down into simple terms anyone can understand. These insights are so advanced, they're ahead of what even world governments fully understand.
No matter if you're new to hypnosis or already have some experience, this book has something for you. Klein presents his knowledge in a way that's easy to grasp, making this an invaluable resource for everyone.
Inside, you'll discover how to unlock the power of your mind, build unshakeable confidence, and take control of your life. Here, limitations are just challenges waiting to be overcome.
So, are you ready to break free of your boundaries? Remember, with Marczell Klein, you have the power to be limitless. It's time to embrace it.