The Uninvited Guest: Mr. Tout's Magical Forest Book I (Paperback)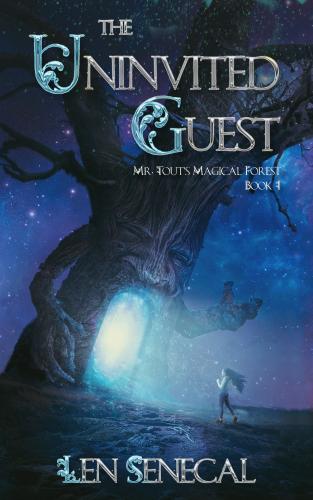 Description
---
All twelve-year-old Mariah wanted was a break from her parents and the miseries of her gardening chores. But when she follows a winged unicorn into the woods and ends up crossing over into Mr. Tout's Magical Forest, she discovers far more than she ever could have imagined.
Follow the many adventures Mariah and her dog Willow face as they encounter strange, delightful creatures including talking trees, birds, animals and statues, all the while evading the perils of trespassers, lurkers and a dreaded, species-blending beast called the quadramorph.
And who is this mysterious man Toddathon Tout everyone is warning them about?
Join Mariah and Willow as they make friends and confront dangerous foes in their quest to escape from Mr. Tout's Magical Forest.
About the Author
---
Len Senecal taught high school English and journalism for 29 years at Fulton's G. Ray Bodley High School. A lifelong writer, he has previously worked as a sports reporter and sports announcer as well as the editor for Shadowline Ink., a division of Image Comics. To contact Len or to learn more about his fantasy series, Mr. Tout's Magical Forest, visit his webpage, www.mrtoutsmagicalforest.com