The Wyckoff Methodology in Depth: How to trade financial markets logically (Paperback)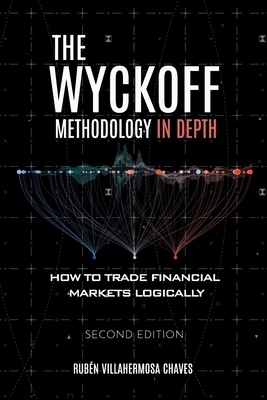 $30.00

Usually Ships in 1-5 Days
Description
---
Discover how Technical Analysis can help you anticipate market movements and become a winning trader NOW
Are you tired of losing money in the stock market? Have you tried countless trading methods and none of them work?
Get rid of everything that didn't work for you and learn a professional approach: THE WYCKOFF METHOD.
Ruben Villahermosa, Amazon bestseller and independent trader, has refined and improved some of the most powerful concepts of stock trading and makes them available to you in this book so that you too can benefit.
In this book you will learn...
How financial markets work.
Advanced concepts about price and volume.
The 3 fundamental laws.
How the accumulation and distribution processes develop.
The 7 fundamental market events.
The 5 phases of price structures.
The 3 operating zones.
How to manage the position.
And much more...
Imagine that you open a chart and immediately you know if you should buy or sell. Imagine you know at all times who is in control of the market. Imagine you confidently run scenarios to anticipate price movements.
If you are ready to challenge yourself BUY THE BOOK NOW
The book you need to beat the market
In the financial markets knowing what the big trader is likely to be doing is critical.
With this book you will learn to identify them and you will be able to increase your profits considerably.
The best book on Advanced Technical Analysis
Thanks to the accumulation and distribution schemes we will be able to identify the participation of the professional as well as the general sentiment of the participants up to the present moment, enabling us to assess as objectively as possible who is most likely to be in control.
The events and phases are unique to the methodology and help us to chart the development of the structures. This puts us in a position to know what to expect the market to do following the occurrence of each of them, giving us a roadmap to follow at all times.
The structures are formed by events and phases and are some forms of representation on the chart of the continuous interaction between the different participants.
How to do technical analysis in financial markets
This book is the result of having studied a multitude of resources on this approach in addition to my own research and experience after having faced the market for years implementing this strategy.
All this has allowed me to refine and improve some of the more primitive concepts of the methodology to adapt them to today's markets and give them a much more operational and real approach.