We're From Oswego. . . and We Couldn't Be Any Prouder! (Paperback)
It's our 23rd Anniversary! Enjoy 23% discount on all titles purchased in-store!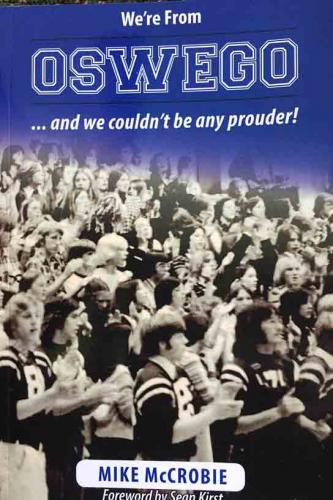 Description
---
More memories of growing up and growing old in the Port City. Whether readers are from Oswego or Anytown America of the 1960s and 70s, McCrobie's writings take them from their wonder years through their glory days and beyond. With sixty of his newspaper columns, he nostalgically recalls all things Americana: letterman's jackets, high school sororities, cops walking a downtown beat, the local newsstand, now-closed factories, high school gym class, and many more enjoyable reads.
About the Author
---
Mike McCrobie was born, raised and educated in Oswego, NY. Prior to his retirement in 2012, he taught high school English for thirty-three years. He was honored as a Teacher of Excellence in 1989 by the New York State English Council. A columnist for The Palladium-Times, McCrobie has reminisced on the stories and people of Oswego since 2012.