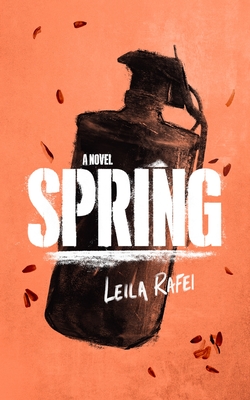 Staff Reviews
---
In 2011, young people descend upon Tahrir Square in Cairo to demand a new government. Sami, an Egyptian university student, dimly registers the protesters in the streets although his classes are canceled because of them. Jamila, a Sudanese refugee, is seeking permanent asylum. The violence in the streets is an inconvenience as she moves around the city. Suad, Sami's mother, watches the uprising on television and thinks it's just the act of hooligans. She's more worried about Sami losing his Islamic faith. Meanwhile, Jamila, cleaning house for Sami and his American girlfriend, witnesses the privilege that they take for granted. She avoids the revolutionaries - their cause is not her cause - but she can't ignore them either. This is an impressive debut novel that combines the urgency of literary fiction with the timelessness of historical fiction, casting the Arab Spring uprising as a backdrop for upheaval in the lives of three ordinary people.
-Cindy
— From
Cindy's Recs
Description
---
Three stories. One revolution. Eighteen days in Egypt.
Sami is no revolutionary. When the Arab Spring breaks out in 2011, he's busy finishing school in Cairo and hiding his relationship with an American woman from his conservative mother, Suad. It's a task that's becoming impossible as events take a catastrophic turn.
But Suad won't be fooled--her son has been distant and she knows it's not about politics. Far away in the Nile Delta, she spends her days tending obsessively to her lemon grove, which is quickly becoming her last vestige of control. The only child who remains by her side is her daughter, but as she, too, gets involved with the protests, Suad realizes it won't last for long.
There's one person who knows exactly what's going on in the family, and she wishes she didn't. The maid, Jamila, already has too much to worry about as a refugee who's lobbying for resettlement, expecting a baby, and looking for her missing husband. All she wants is stability, and that her dreams won't be thwarted by the unrest sweeping a city she doesn't belong to--a city that doesn't even want her there.
As the country revolts against the regime it has always known, Jamila, Sami, and Suad find themselves caught in the whirlwind as they examine their own life choices and, in some cases, deal with the inevitable heartbreak that follows when revolution is not always what it seems.