The Braid: A Novel (Paperback)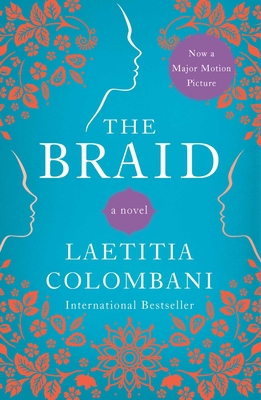 Staff Reviews
---
Three contemporary women across the world, unaware of their connection, face existential obstacles that link their lives forever. Smita is an untouchable in India. She cleans toilets for upper castes and dreams of educating her daughter so she can escape a lifetime of degradation. Giulia takes over her family's shop, the tradition of making wigs from human hair. She discovers that the business is teetering on bankruptcy. Sarah, a Canadian lawyer who's achieved success by keeping her personal life private, is diagnosed with cancer. She attempts to keep this secret, believing that any sign of weakness will interfere with her job. Colombani weaves the lives of these three women together in a startling and ingenious way. The author sensitively shows how women everywhere are connected by their struggles against society's expectations.
-Cindy
— From
Cindy's Recs 2
Description
---
In this unforgettable international bestseller, three women from very different circumstances around the world find their lives intertwined by a single object and discover what connects us—across cultures, across backgrounds, and across borders.

In India, Smita is an untouchable. Desperate to give her daughter an education, she takes her child and flees her small village with nothing but resourcefulness, eventually heading to a temple where she will experience a rebirth.

In Sicily, Giulia works in her father's wig workshop, the last of its kind in Palermo. She washes, bleaches, and dyes the hair provided by the city's hairdressers, which is now in short supply. But when her father is the victim of a serious accident, she discovers that the company's financial situation is dire. Now she must find a way to save her family's livelihood.

In Canada, Sarah is a successful lawyer and twice-divorced mother of three children whose identity is wrapped up in her work. Just as she expects a big promotion, her life is shattered when she's diagnosed with cancer.

A moving novel of hope and renewal, The Braid is a celebration of womanhood and the power of connection and perseverance.
About the Author
---
Laetitia Colombani is a screenwriter, director, and actress. She also writes for the theatre. La Tresse was published in 2017 in France and under the title The Braid in the UK, U.S.A., and Canada.




Praise For…
---
"The Braid is a beautifully written novel of determination, bravery, and hope. You will remember Smita, Giulia, and Sarah long after you've read their stories."
—AJ Pearce, author of Dear Mrs. Bird

"We truly loved reading this beautiful simple novel in one sitting."
—Elle France

"Laetitia Colombani is a master of the art of storytelling."
—Le Monde

"Colombani's prowess as a film and theater writer is on full display. The prose hums along without fuss, and several chapters end with terrific suspense... An impeccably crafted love letter to the oft-unseen and ignored work of women across the world."
—Kirkus

"Colombani's debut is a beautiful story about women, strength, faith, and sacrifice... This beautifully written novel will leave readers entranced and empowered, perfect for fans of Three Strong Women by Marie Ndiaye."
—Booklist

"Colombani's arresting debut follows three women facing extreme challenges in three different parts of the world... A sense of urgency to learn how the stories will be resolved drives the fast-paced narrative. Each character's intimate perspective elucidates the courage that exists in every woman's life, regardless of age, culture, or station."
—Publishers Weekly
Upcoming Events
No upcoming events available