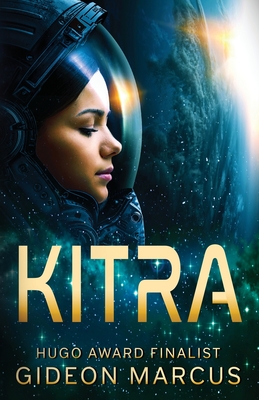 List Price: $14.99
Our Price: $11.99
(Save: $3.00 20%)
Description
---
Stranded in space: no fuel, no way home...and no one coming to help.
Nineteen-year-old Kitra Yilmaz dreams of traveling the galaxy like her Ambassador mother. But soaring in her glider is the closest she can get to touching the stars--until she stakes her inheritance on a salvage Navy spaceship. On its shakedown cruise, Kitra's ship plunges into hyperspace, stranding Kitra and her crew light years away.
Tensions rise between Kitra and her shipmates: the handsome programmer, Fareedh; Marta, biologist and Kitra's ex-girlfriend; Peter, the panicking engineer, and the oddball alien navigator, Pinky.
Now, running low on air and food, it'll take all of them working together to get back home.
---
Kitra, released at the height of the COVID lock-down, is a story of isolation, teamwork, and hope (amid an ocean of dystopian YA). It continues to be a hit -- probably because it's so spot-on, thematically. It stars a queer woman of color, and that has been a draw as well. Kitra was featured in bookshop.org's newsletter in April 2021, a full year after its release -- a testament to its endurance. The sequel, Sirena, will be published September 2021.