Delorme Atlas & Gazetteer: California (Other)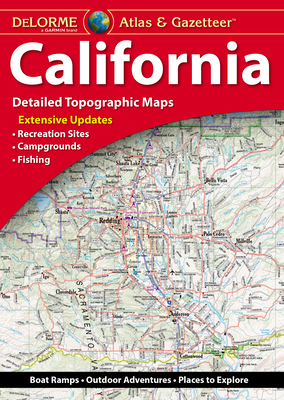 $24.95
Email or call for price/availability
Description
---
With an incredible wealth of detail, DeLorme's Atlas & Gazetteer is the perfect companion for exploring the California outdoors. Extensively indexed, full-color topographic maps provide information on everything from cities and towns to historic sites, scenic drives, trailheads, boat ramps and even prime fishing spots.
Great resource for trip planning and backcountry access.
Special features 2-page section on Yosemite National Park.
Map detail commonly includes: back roads, dirt roads and trails; elevation contours; remote lakes and streams; boat ramps; public lands for recreation; trailheads; campgrounds; and more.
GPS grids and tick marks.
Index of place names.
Maps provided for major cities as well as all state lands.
Product Details
California State
Dimensions: 11"x 15.5"
AVAILABLE FOR ALL 50 STATES.