It's our 23rd Anniversary! Enjoy 23% discount on all titles purchased in-store!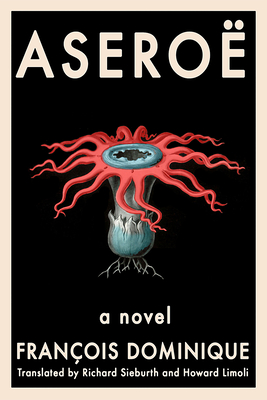 Staff Reviews
---
A mad and nameless mycologist narrates Aseroë, a strange and glorious story. His obsession with the mushroom aseroë leads him to forests, museums, cities and bookshops. Along the way he meditates on the relationship between language and reality and on the futility of a life spent living in one's mind rather than working for the benefit of society. Heartbreaking visions and illuminating dreams contribute to his madness - or do they create supernatural epiphanies? This slim novel is a challenging, thought-provoking adventure, perfect for fans of Haruki Murakami and Franz Kafka.
-Cindy
— From
Cindy's Recs
Description
---
"A singular novel." --Lydia Davis, author of Can't and Won't and Essays One
"An exhilarating adventure " --Alberto Manguel, author of The Library at Night and Fabulous Monsters
"Extraordinary. . . . Brings to mind the great mushroom scenes of the film Phantom Thread. How not to be aroused by this whopping treat of verbal virtuosity?" --Mary Ann Caws, author of The Modern Art Cookbook
Asero , the mushroom, as object of fascination. First observed in Tasmania and South Africa, it appeared suddenly in France around 1920. It is characterized by its stench and, at maturity, its grotesque beauty.
Asero , the word, as incantation. Can a word create a world? It does, here. Fran ois Dominique is a conjurer, who through verbal sorcery unleashes the full force of language, while evoking the essential rupture between the word and the object. An impossible endeavor, perhaps, but one at the very heart of literature.
The narrator of Asero wanders medieval streets and dense forests, portrait galleries, and rare bookshops. As he explores the frontiers of language, the boundaries of science, art, and alchemy melt away, and the mundane is overtaken by the bizarre. Inhabited by creatures born in darkness, both terrible and alluring, Asero is ultimately a meditation on memory and forgetting, creation, and oblivion.
Fran ois Dominique is an acclaimed novelist, essayist, poet, and translator. He has received the Burgundy Prize for Literature and is the author of eight novels, including Asero and Sol ne, winner of the Wepler Award and Prix litt raire Charles Brisset. He has translated the poetry of Louis Zukofsky and Rainer Maria Rilke and is the cofounder of the publishing house Ulysses-Fin-de-Si cle.