Chasing Saint George (Paperback)
It's our 23rd Anniversary! Enjoy 23% discount on all titles purchased in-store!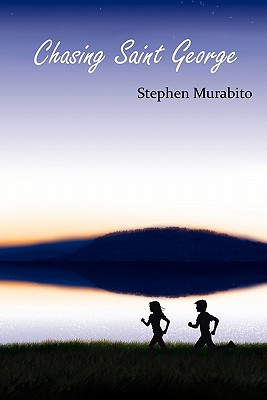 $19.95
On Our Shelves Now
(This book cannot be returned.)
Description
---
In Chasing Saint George, Stephen Murabito creates a cast of rich, memorable characters. While these stories sparkle with small everyday wonders and mysteries, loves and desires, they're also operatic in the best sense of the word, soaring with grand, genuine passion. Murabito tells his tales with great warmth and humor, and with a big, big heart.-Jim Daniels, author of Having a Little Talk With Capital P Poetry In Chasing Saint George, Stephen Murabito displays the rare gift of making readers laugh and cry at the same time. These sharply-written tales are populated by odd, yet familiar characters-a wayward Saint Bernard, a disgruntled bartender, a philosophical restaurant kitchen worker, a group of stubborn "rosary ladies," and women who will "stay inside all day Saturday and make homemade pasta . . . and those who won't." Murabito's playful voice lends humor and pathos to the bleak landscapes of upstate New York and southwestern Pennsylvania. His witty and engaging collection is sure to please all who seek good, old-fashioned storytelling.-Rita Ciresi, author of Pink Slip and Sometimes I Dream in Italian Masterfully written, Stephen Murabito's story collection is a chase for meaning in work, love, life, and in God, a chase that bolts and dodges and dares to lead us closer to ourselves. In this book of wonders, there's no turning back.-Paola Corso, author of Catina's Haircut and Giovanna's 86 Circles Stephen Murabito, in his beautiful book of stories, Chasing Saint George, fleshes out a world of impressionistic operatic sweep that evokes nonetheless the heartbreaking sepia of the documentarian. Murabito's prowess as a poet is evident in every syllable. His ear is exquisite, his attention to detail and nuance utterly precise. Chasing Saint George is a book of practiced wit, abiding love, the tattered glory of ordinary unforgettable people engaged in their daily, often absurd, yet absolutely necessary rituals. What happens to them is astonishing. That Murabito has seen them so clearly and delivered them to us with such unflinching clear-eyed devotion is even more so.-Joseph Bathanti, author of Restoring Sacred Art.