The Oswego Fugues (Paperback)
It's our 23rd Anniversary! Enjoy 23% discount on all titles purchased in-store!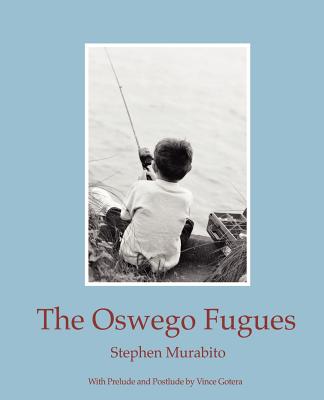 $22.95
Usually Ships in 1-5 Days
(This book cannot be returned.)
Description
---
The Oswego Fugues is a cogent attempt by one of the strongest of younger contemporary American poets to pursue nothing less than a paradigm shift beyond postmodernity, beyond the poststructural, taking into account the metaphysical and philosophical paradigms which came before, dramatizing the individual and collective human quest for vision, voice, verity. Vince Gotera, Editor of the North American Review Postlude, page xxix The lives we live are polyphonic, Stephen Murabito argues eloquently in The Oswego Fugues. He composes a vivid and stirring music of place sung by voices that perform in counterpoint until a moment of harmonic confluence is reached. This startlingly ambitious novel in verse, devoted to the principle that words / can give birth to a soul, proves that Stephen Murabito is a talent the world must watch and hear. David Citino, Poet Laureate of Ohio State University Place, folk, memory: all speak of this tender, passionate weaving of voices, the living and the dead. In compelling imagery and language, Murabito has brilliantly caught the ways the voices of the past continue to shape us with their inaccurate stories as we return to them over and over in our journey from sound to light. Reading these fugues is to receive a grace, to be part of a celebration of longing and love. Jo McDougall, Author of Dirt and Satisfied with Havoc Autumn House Press Stephen Murabito's The Oswego Fugues is a brilliant, ambitious book, the work of a mature, confident poet. Stylistically rich and varied, this beautiful poem is full of tender memories juxtaposed against the hard edges of hard lives. This is a work of deep faith and imagination. Of faith in the imagination. Of a poet trying to preserve Oswego, a place he loves, and the people who live and die there. These meditations on memory and loss often turn into soaring incantatory flights of lyric passion, elegiac and sweet. Jim Daniels, Author of Show and Tell: New and Selected Poems University of Wisconsin Press.