Memory of a Free Festival: Counterculture Festivals in Britain 1966-1986 (Hardcover)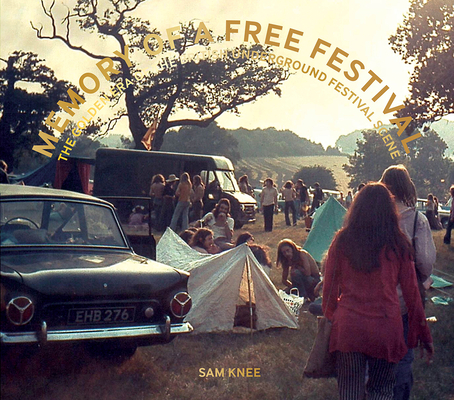 Description
---
Free music festivals were at the epicenter of counterculture in Britain from the 1960s to the 1980s. With roots deeply embedded in the social history of British folklore, they evolved from embryonic jazz festivals through the anti-nuclear protest marches of the early 1960s, to the Rock Against Racism and Jobs for a Change gigs of the late 1970s and early 1980s. They encapsulated the most radical voices of generations of young people, reflecting the political schisms and social unrest that characterized the mid-to-late twentieth century.
Memory of a Free Festival explores and celebrates this wondrous world of bohemia. Hundreds of previously unpublished period photos from the front line capture the jazz-loving beatniks, flower-power hippies, and post-punk indie kids in all their festival finery. Gorgeously evocative and beautifully packaged, this is a timely and inspirational photo book that sheds light on a crucially forgotten corner of countercultural history.
Sam Knee is a fashion and music historian whose previous books include Vintage T-Shirts (Carlton, 2008), A Scene In Between (Cicada, 2013) and The Bag I'm In (Cicada, 2015).
About the Author
---
Sam Knee is a fashion and music historian whose previous books include A Scene In Between (Cicada 2013) and The Bag I'm In (Cicada 2015)