Meet Me in Another Life Lib/E (Compact Disc)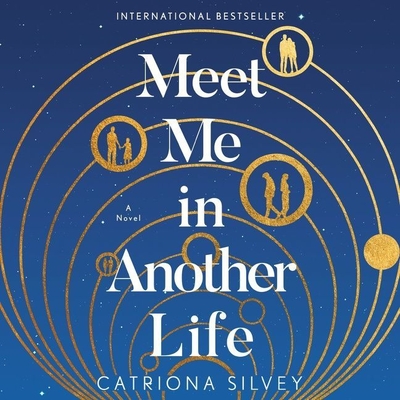 $59.99
Email or call for price/availability
Description
---
Soon to be a major motion picture starring Gal Gadot
"Inventive, bold and surprising . . . Builds in suspense and emotion, revealing itself page by page, layer by layer. Cleverly constructed and highly entertaining." -- Charles Yu
A hymn to friendship . . . A breezy read that's surprisingly philosophical. -- Mashable
Recommended by Popsugar - Bustle - Goodreads - Tor - Mashable - BookBub - io9 Gizmodo - Lambda Literary - BookRiot - Debutiful - The Nerd Daily
For fans of The Invisible Life of Addie LaRue and Life After Life, a powerful and poignant genre-bending debut novel about a man and woman who must unravel why they continue to meet in different versions of reality--a thrilling and imaginative exploration of the infinite forms of love and how our choices can change everything.
Thora and Santi have met before. They will meet again. Only they can make sure it's not for the last time.
Thora and Santi are strangers in a foreign city when a chance encounter intertwines their fates. At once, they recognize in each other a kindred spirit--someone who shares their insatiable curiosity, who is longing for more in life than the cards they've been dealt. Only days later, though, a tragic accident cuts their story short.
But this is only one of the many connections they share. Like satellites trapped in orbit around each other, Thora and Santi are destined to meet again: as a teacher and brilliant student; a caretaker and dying patient; a cynic and believer. In alternating realities they become friends, colleagues, lovers, and enemies. As blurred memories and strange patterns compound, Thora and Santi come to a shocking revelation--they must discover the truth of their mysterious attachment before their many lives come to one, final end.
By turns joyful, devastating, and quietly profound, Meet Me in Another Life is a spectacularly compelling page-turner filled with astonishing twists that affirms the power of love to connect us beyond time and space.
"Entirely surprising, thoroughly enjoyable . . . A truly captivating work with an ending that rocked my socks off." -- Erika Swyler, author of Light From Other Stars and The Book of Speculation