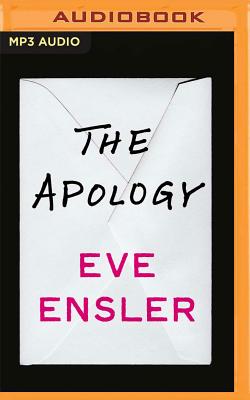 $19.99
Email or call for price/availability
Description
---
This program includes a bonus interview with Tony Award-winning author Eve Ensler and Audible Editor Rachel Smalter Hall, as they talk about the inspiration behind this story.
Like millions of women, Eve Ensler has been waiting much of her lifetime for an apology. Sexually and physically abused by her father, Eve has struggled her whole life from this betrayal, longing for an honest reckoning from a man who is long dead. After years of work as an anti-violence activist, she decided she would wait no longer; an apology could be imagined, by her, for her, to her. The Apology, written by Eve from her father's point of view in the words she longed to hear, attempts to transform the abuse she suffered with unflinching truthfulness and compassion and an expansive vision for the future.
Remarkable and original, The Apology is an acutely transformational look at how, from the wounds of sexual abuse, we can begin to re-emerge and heal. It is revolutionary, asking everything of each of us: courage, honesty, and forgiveness.