Spring Garden (Japanese Novellas #2) (Paperback)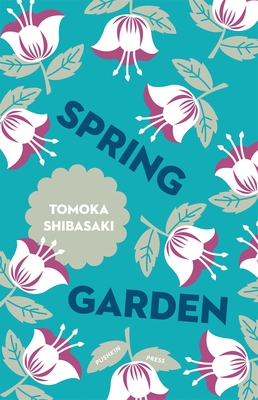 Staff Reviews
---
Taro, a passive, divorced man who lives in a Tokyo apartment building, becomes acquainted with Nishi, a young woman in the same building who is fascinated by a house in their neighborhood. This sky-blue house, larger than most and with a private garden, has been documented in an obscure book of photography titled Spring Garden. The ethereal photos of the house and its former celebrity inhabitants preoccupy Nishi and, soon, Taro. The house symbolizes a past when urban living was not as isolated and traditional values were carefully cultivated. Shibasaki's characters stay at arm's length from each other, and their transactional relationships mean they never connect on more than a surface level. Translated from the Japanese, every word matters in this unflinching and quietly powerful award-wining novella.
- Cindy
— From
Cindy's Recs 2
Description
---
Winner of the Akutagawa Prize, a sharp, photo-realistic novella of memory and thwarted hope: part of our Japanese novella series, showcasing the best contemporary Japanese writing

Divorced and cut off from his family, Taro lives alone in one of the few occupied apartments in his block, a block that is to be torn down as soon as the remaining tenants leave. Since the death of his father, Taro keeps to himself, but is soon drawn into an unusual relationship with the woman upstairs, Nishi, as she passes on the strange tale of the sky-blue house next door.

First discovered by Nishi in the little-known photo-book 'Spring Garden', the sky-blue house soon becomes a focus for both Nishi and Taro: of what is lost, of what has been destroyed, and of what hope may yet lie in the future for both of them, if only they can seize it.
About the Author
---
Tomoka Shibasaki was born in 1973 in Osaka and began writing fiction while still in high school. After graduating from university, she took an office job but continued writing, and was shortlisted for the Bungei Prize in 1998. Her first book, A Day on the Planet, was turned into a hit movie, and Spring Garden won the prestigious Akutagawa Prize in 2014.
Praise For…
---
"Like a good meditation: quiet, surprising and deeply satisfying." — New York Times Book Review

"Atmospheric, meditative story of memory and loss in a gentrifying Tokyo neighborhood. . . An elegant story that is in many ways more reminiscent of Mishima and Akutagawa than many contemporary Japanese writers." — Kirkus Reviews

"Spring Garden by Tomoka Shibasaki looks at loneliness and loss with uncommon detail and understated force. . . Shibasaki's minimalist language comes across with poetic sensibility. Every word matters in this unflinching and quietly powerful novella. . . a brief, exquisitely crafted story of human connection in a contemporary, alienating society." — Shelf Awareness for Readers (Starred Review)


"Measured, understated and poetic at the right moments…making the novel difficult to put down." — Japan Society Journal (UK)

A "delicate, intimate novella." — The Lady magazine
Upcoming Events
No upcoming events available