Bear Boy: The True Story of a Boy, Two Bears, and the Fight to be Free (Hardcover)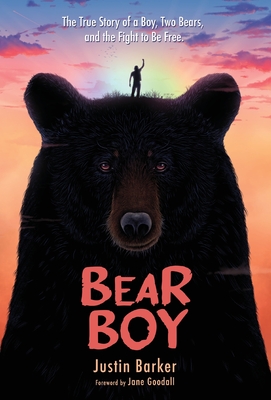 $18.99

Usually Ships in 1-5 Days
Description
---
Bear Boy is a true-life coming-of-age story of two bears who inspire one boy to stand up for animals, question authority and discover the power of activism.
"This is a book that will encourage you to follow your dreams...I simply couldn't put it down." -Jane Goodall, UN Messenger of Peace
"An empowering story of a young man who discovered his words count, his actions count, and he counts...Delightful in umpteen ways." -Ingrid Newkirk, President of PETA
"A truly empowering story of compassion, activism, and self-discovery." -Jasmin Singer, author of Always Too Much and Never Enough
Justin is a typical teenager, dodging school bullies and waging an endless war with his parents. But when he discovers Ursula and Brutus-two sibling black bears being kept in horrific conditions at a nearby zoo-his life begins to change. He finds a cause that ignites his passion and an animal sanctuary willing to take the bears. But there's a catch: he'll have to cover the quarter-million-dollar cost.
Undaunted, Justin takes his seemingly insurmountable quest to an international audience, gaining media attention and support from celebrities. With television cameras rolling, Justin fights to free the bears, and it turns out himself.
Justin Barker's surprising and moving YA memoir offers the optimism of the 1990's while exploring timely issues of activism, animal rights, and LGBTQ+ identity with tenderness, unblinking honesty, and heart.
Additional Praise for Bear Boy:
"In this compelling, honest, and moving story, Justin Barker proves that one kid can make a big difference. Old and young, rich and poor, black and white, LGBTQ and straight-we all have the power to change the lives of animals for the better."-Sy Montgomery, NYT bestselling author, The Soul of an Octopus
"Justin sets an example for what a motivated young person can do to impact their community and the world. Written with honesty and humor, it's fun to tag along as Justin fights his long battle to save Brutus and Ursula. We need more stories like this." -Jamie Margolin, cofounder, Zero Hour; author, Youth to Power