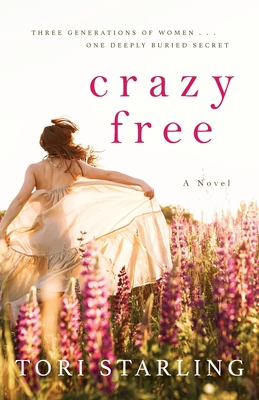 $14.00
Email or call for price.
Description
---
What if the story you believed about your past was overturned by one shocking piece of news?
There have always been glaring holes in Emily Sharp's family history.
Her mother, Pam, a high-strung attorney, rarely speaks of the father she despises or of the mother she never knew. But when Emily, a journalist for a local magazine, receives an assignment to investigate the sale of an old, sprawling mental institution in a nearby town, Pam reluctantly opens up and shares that her mother, Kora Mitchell, was a patient there and died shortly after she was committed. As Emily digs deeper into the tarnished asylum's past, Kora's voice comes alive, and long-buried secrets are unveiled that shake the foundation of Pam's-and Emily's-existence.
Based on records from a now-defunct mental hospital in the American South, Crazy Free paints a picture of women helping women cope--and even thrive--in confinement during the early 1960s. Contrasted with the roles of women in society today, it compassionately lays bare a time in our nation's history when females were often committed for postpartum depression or other emotional imbalances.
Told from alternating points of view, this novel weaves together three generations of women and their passions, dreams, and losses. As Kora's truth unfolds, Emily and Pam must decide if they will continue to be influenced by the lies of their past or if they will move beyond their haunted ancestry to forge new paths.
Upcoming Events
Event date:

Thu, 09/30/2021 -

5:00pm

to

7:00pm