The Other Magic (Paperback)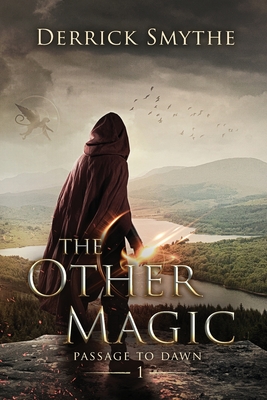 $22.00
Email or call for price.
Description
---
Runner-up - Global Ebook Awards.
Runner-up - Independent Publisher Book Awards.
Finalist - Foreward INDIES Book of the Year Awards.
Finalist - National Indie Excellence Awards.

Even the meek can be driven to rebel. In a realm where only clerics are permitted to practice magic, Kibure draws the attention of much more than just his master after wielding an unknown force in a moment of desperation. In a twist of fate, Sindri, the priestess hired to strip Kibure of his power, defies the law, revealing designs of her own. But trust is in short supply in a land ripe with deceit. This wayward pair will have to work together if they hope to evade capture at the hands of the Empire's most potent wielders.

Halfway around the known world, Aynward's knack for discovering trouble drives him deep into conspiracies within which he does not belong. Too arrogant to accept counsel, he will have to learn the hard way that some actions have consequences that cannot be undone...

This epic fantasy series will be especially enjoyed by fans of Brandon Sanderson, Robert Jordan, Michael J. Sullivan, Patrick Rothfuss, and Michael Wisehart.