A Bekkersdal Marathon (Paperback)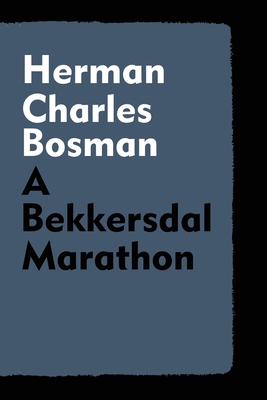 $14.95

Usually Ships in 1-5 Days
Description
---
Twenty-two short stories from South Africa's greatest storyteller, exactly as he penned them. The stories, spun out as dialogues in the "voorkamer" or reception room of the post office int the Western Transvaal town of Bekkersdal, all contain Bosman's renowned soft humour, his unexpected twists and lurking social commentary.
Those taking part in the conversations are a group of Marico farmers-Chris Welman, Gysbert van Tonder, who is known to be the biggest cattle smuggler in the district, At Naud , who listens to the radio and reads the newspapers, Oupa Bekker, the oldest inhabitant of the district, and young Johnny Coen. And of course, the schoolmaster, young Vermaak, who often finds himself the butt of the others' remarks.
In the course of these conversations, as points of view are expanded and elucidated, these people are brought with all the foibles and idiosyncrasies.
Now with a glossary to explain Afrikaans words, phrases, and sayings to the present-day reader.