NPE* A story guide for unexpected DNA discoveries: (*a non-paternity event - when 'Dad' is not your biological father) (Paperback)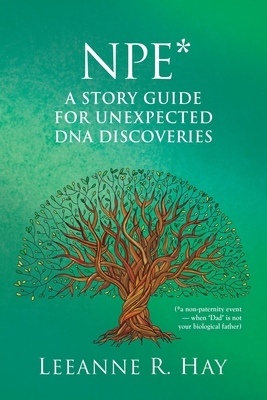 $17.99

Usually Ships in 1-5 Days
(This book cannot be returned.)
Description
---
Genealogy is a fun hobby until the results of a consumer DNA test reveal a devastating secret. NPE* A STORY GUIDE FOR UNEXPECTED DNA DISCOVERIES is an authentic resource for people uncovering a new identity, their loved ones, and genealogists who encounter NPEs in a family tree.
There is no more fundamental human need than to belong - first to a family, and then to others. My story and research over three years provide information and support to guide readers. Relatable insights and true stories are presented that address the initial shock of discovery, suggestions about communications, new ethnicities, family recognitions and rejections, and the history of illegitimacy.
NPEs are found in all races, religions, and socio-economic groups in every country where consumer DNA tests are sold. By 2022, 142 million people worldwide will take DNA tests for genealogy and medical information. Ten to fifteen percent will discover they are NPE, like me.
(*Non-paternity event is a genetic genealogy term for a break in the family line/name, when your 'Dad' is not your biological father.)