Kama Sutra: The Book of Sex Positions (Paperback)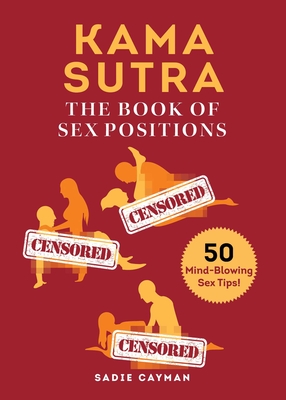 $12.99

Usually Ships in 1-5 Days
Description
---
Based on the Ancient Indian Sex Manual, Here is Advice to Steam Up Any Bedroom and Spark Life into Any Romance—from Oral Sex to Sitting and Standing Positions to More Adventurous Positions like "The Propeller" and "The Rowing Boat"
Sadie Cayman has taken the ancient Kama Sutra and given it a modern self-help feel. Designed to educate you as a lover and advance your lovemaking techniques beyond the basic and boring, this book is designed to make fantasies come true. Here are ways to bring passion to your bedroom (or any room with a chair or table). Positions are ranked for passion, drama, romance, exertion, convenience, and more. Experience:
The Bent Kiss
The Cap of Luxury
The Flowing Triangle
Nirvana
Supernova
The Curled Angel
And, to spice things up, Cayman offers quotes and advice about romances and sex from Ingrid Bergman, the Marquis de Sade, Henry Miller, Anaïs Nin, Deepak Chopra, and more.  
Tastefully illustrated in full color, and playfully written, this new handbook will bring your love life new excitement and challenges. You can offer your new lover or your long-term partner the most passionate, creative, and enthusiastic lovemaking he or she has ever had. You won't have to fantasize any longer about what it's like for a lover to thank you after sex. You'll find out.  
About the Author
---
Sadie Cayman is a freelance writer and pilates teacher living in County Durham. She believes in seizing the day, and is partial to a good mojito.