The Secret Ever Keeps (Hardcover)
It's our 23rd Anniversary! Enjoy 23% discount on all titles purchased in-store!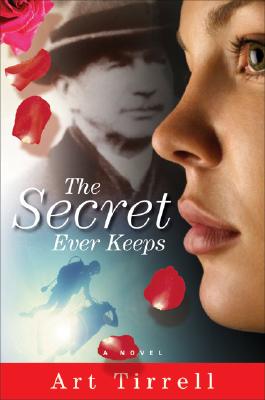 Description
---
High adventure and chick lit combine as billionaire tycoon Jake Eastland nears the end of a long life of shady dealings, lost love, and failed relationships, and is given one final chance to atone. Themes of greed, lust, guilt, family karma, and the power of forgiveness play out as a granddaughter arrives whose relationship with Jake could change everything for both of them. This sprawling epic adventure of feuding families, prohibition rum-runners, and present-day treasure hunters is equally thrilling and heart-warming.
Praise For…
---
"Captivating and utterly engaging...a rolicking ride on the choppy waters of Lake Ontario. Tirrell writes with authority and confidence; he is truly in command of this ship! Wonderful!" —Garth Stein, author, How Evan Broke His Head and Other Secrets

"YA adventure for the older set." —Kirkus Reviews

"Written in a crisp, entertaining style, this engaging tale offers both adventure and depth. It's perfect for a summertime read while on the hook." —Sail Magazine

"This seamless blend of action and fun with heart-warming cross-generational character-story shouldn't work, but here it does. A reader can enjoy this on both levels. A perfect summer read." —Films & Books Magazine

"Mr. Tirrell has written an interesting and intriguing novel with colorful and well-developed characters. His knowledge of Lake Ontario, sailing, and marine biology are related in the course of the story in a way that adds to the momentum. His portrayal of Jake as a man who rises from poverty to a position of wealth, the power wealth can buy, and the self-destruction it causes is superb." —The Historical Novels Review