The Sambo Encyclopedia: Comprehensive Throws, Holds, and Submission Techniques for All Grappling Styles (Paperback)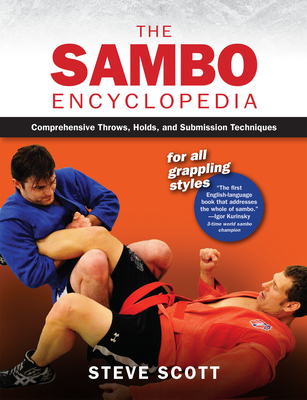 $36.95

Usually Ships in 1-5 Days
Description
---
A fast and powerful style that excels in throwing and ground fighting
Sambo is considered one of the most effective, technically diverse, and dynamic modern sport fighting styles ever devised. Developed in the Soviet Union and based on Kodokan Judo and wrestling, sambo emphasizes utility over aesthetics. The end result is a fast paced and powerful system that excels in both throwing and ground fighting.
This book offers a serious, technical look at the Russian martial sport that has changed the way the martial arts world looks at grappling. Our emphasis will be a systematic approach, presenting skills based on their function and utility in actual sport fighting.
Sambo places emphasis on fast-paced, powerful and functional throwing techniques, and equally fast-paced, powerful and functional ground fighting techniques. Using fundamentally sound skills performed by a motivated and well-conditioned athlete, who has molded what he knows to work for him with a high ratio of success, is hard to beat.
Contents include
The essentials of sambo
Throwing techniques
Leg, ankle, and hip locks
Armlocks
Holds and breakdowns
Over 1200 instructional photographs
"The skills presented in this book have all passed the tests of time and competition. Everything presented has been used successfully at all levels of competitive sambo."
-Steve Scott
About the Author
---
Steve Scott is an expert in grappling martial arts. He has decades of training and experience in sambo, judo, and jujitsu. He holds a seventh dan in judo and a seventh dan in Shingitai jujitsu. He is a member of the US Sambo Hall of Fame. As a coach, he has developed hundreds of national and international medal winners, as well as members of world, Pan American, and Olympic teams. Steve Scott lives in Kansas City, Missouri.