The Ice Cream Man and Other Stories (Paperback)
It's our 23rd Anniversary! Enjoy 23% discount on all titles purchased in-store!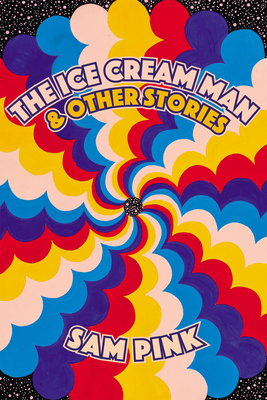 Staff Reviews
---
The stories in this collection overflow with raw energy and visceral imagery. Cult favorite Sam Pink introduces strivers, deadbeats, dishwashers and, yes, an ice-cream man. His characters are alternately grotesque and heroic as they hustle to survive, and while some make it, others don't. His writing is often funny and always poetic as he explores the spectrum of hope to hopelessness. Hunter Thompson would recognize the people in these stories, and Pink's similarly gonzo view of life is on full display. Fans of Pink's writing will be delighted with a new offering, and those new to his work will understand what the fuss is about.
-Cindy
— From
Cindy's Recs
Description
---
"Pink is a keen observer of the culture of minimum-wage jobs and low-rent studio apartments that is the reality of life for all those who don't find a cog space in today's hyper-capitalist economy." --The Guardian
Cone dealer, sunshine stealer, alleyway counselor, lunch lady to the homeless, friend to the dead, maker of sandwiches. Metal wrangler. Stag among stags. And so it goes--another journey through time spent punched in. A life's work of working for a living. Blood, death, and violence. Dirty dishes, dead roaches, and sparkler-lit nights. Nights ahead and no real fate. So open your mouths because the forecast calls for sprinkles. Thirteen delights, scooped and served. Let it melt down your hand. Let the sun burn your face. It's the ice cream man, and other stories.
About the Author
---
Sam Pink's books include Person, The No Hellos Diet, Hurt Others, Rontel, Witch Piss, and The Garbage Times/White Ibis. His writing has been published widely in print and on the Internet and translated into other languages. He currently lives in Michigan and sells paintings from instagram.com/sam_pink_art.