Imaginary Museums: Stories (Paperback)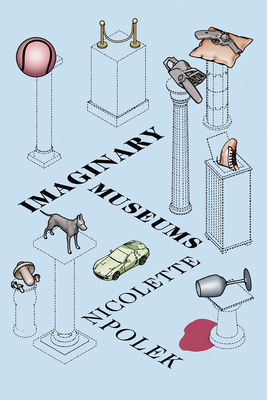 Staff Reviews
---
In Imaginary Museums, we're never sure if we're peeking into a parallel universe or if our guide is simply sensitive enough to see the curiosities surrounding us. In these 26 minimalist stories, the reader has a birds-eye view of characters whose irregular lives are matched only by the sang-froid with which they face the world. We meet Feebee, who builds trap doors in her parents' house, an uncle in a wedding dress, and, in the title story, Annie, a divorcee who is attracted to a museum that is "isolating and distant". Readers who step into this imaginary museum will find it a crowded place indeed, full of small dim corners and slivers of sunlight that illuminate mysteries dark and deep.
-Cindy
— From
Cindy's Recs 2
Great Reads
---
"It's no small feat to establish a spellbinding presence in the span of 26 micro-stories, but Nicolette Polek pulls it off masterfully with Imaginary Museums. Her formula is so subtle that I can't really figure out how she achieves these literary sleights of hand with such consistency: one part magical realism here, a dash of unadorned honesty there, stir in some gallows humor, and serve chilled."
— Sam Faulkner, A Room Of One's Own Bookstore, Madison, WI
Description
---
In this collection of compact fictions, Nicolette Polek transports us to a gently unsettling realm inhabited by disheveled landlords, a fugitive bride, a seamstress who forgets what people look like, and two rival falconers from neighboring towns. They find themselves in bathhouses, sports bars, grocery stores, and forests in search of exits, pink tennis balls, licorice, and independence. Yet all of her beautifully strange characters are possessed by a familiar and human longing for connection: to their homes, families, God, and themselves.
Upcoming Events
Event date:

Tue, 02/18/2020 - 10:30am

Event date:

Tue, 02/25/2020 - 10:30am

Event date:

Mon, 03/02/2020 - 10:30am

Event date:

Mon, 03/09/2020 - 10:30am