LIV Ullman: Interviews (Conversations with Filmmakers) (Paperback)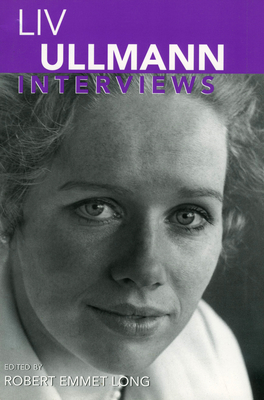 List Price: $25.00
Our Price: $20.00
(Save: $5.00 20%)
Description
---
Liv Ullmann (b. 1938) has played many roles over the course of her long life: actress, mother, activist, author, and director. Her lead performances in such Ingmar Bergman classics as Persona, Scenes from a Marriage, and Cries and Whispers kept her in close proximity to crafts involved in screenwriting, film direction, and production. In 1992, Ullmann directed her first film Sofie and, with the quick succession of such recent masterpieces as Private Confessions, Kristin Lavransdatter, and Faithless, Ullmann has emerged as one of the most challenging, startling filmmakers working today.
Tracing her artistic evolution, Liv Ullmann: Interviews reveals how her acting and her personal life have shaped her filmmaking. She also does not shy away from exploring her complicated relationship with Bergman. Ullmann candidly discusses how Bergman's work--he wrote the screenplays for Private Confessions and Faithless--has influenced her own, but she also points out the ways in which she has diverged from his cinematic and moral vision. She talks about her feminist activism, her interest in Jewish culture, and her work as a UNICEF goodwill ambassador, and how all of these experiences have affected her filmmaking.
The volume features interviews and profiles from the early 1970s through 2004 and closes with a long interview conducted by the editor specifically for this volume. Liv Ullmann: Interviews provides an unusually intimate look at how a major filmmaker has developed her craft, both in front of and behind the camera.
Robert Emmet Long is the author of over forty books, including James Ivory in Conversation: How Merchant Ivory Makes Its Movies, The Films of Merchant Ivory, and Broadway, the Golden Years: Jerome Robbins and the Great Choreographer-Directors, 1940 to the Present.