Gary: A Sequel to Titus Andronicus (Paperback)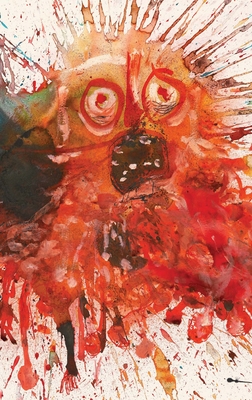 $14.95

Coming Soon - Available for Pre-Order Now
Description
---
"Fabulous and
bedraggled: a defiant and beautiful mess... Welcome to the world of Gary: A
Sequel to Titus Andronicus, where carnage and camp coexist." --Jesse Green, New
York Times In Gary: A
Sequel to Titus Andronicus, Taylor Mac's singular worldview intersects with
William Shakespeare's first tragedy, Titus Andronicus. Set during the
fall of the Roman Empire, Mac's extraordinary play picks up where Shakespeare's
blood-soaked tale left off: the coup has ended, the country has been stolen by
madmen, and there are casualties everywhere. Two lowly servants, Gary and
Janice, are charged with cleaning up the bodies. It's the year 400--but it feels
like the end of the world.
About the Author
---
Taylor Mac (who uses "judy"--lowercase [sic]--asa gender pronoun) is the author of Joy and Pandemic; The Hang (composedby Matt Ray); Gary: A Sequel to Titus Andronicus; A 24-Decade Historyof Popular Music; Prosperous Fools; The Fre; Hir; TheWalk Across America for Mother Earth; The Lily's Revenge; TheYoung Ladies Of; Red Tide Blooming; The Be(A)st of Taylor Mac;and the revues Comparison Is Violence; Holiday Sauce; and TheLast Two People on Earth: An Apocalyptic Vaudeville (created with MandyPatinkin, Susan Stroman, and Paul Ford). Mac is the first American toreceive the International Ibsen Award; is a MacArthur Fellow, a Pulitzer Prizefinalist, a Tony nominee for Best Play; and is the recipient of the Edward M.Kennedy Prize for Drama Inspired by American History (with Matt Ray), the DorisDuke Artist Award, a Guggenheim, the Herb Alpert Award, a Drama League Award, the Helen Merrill Award for Playwriting, the Edwin Booth Award, two HelpmannAwards, a New York Drama Critics' Circle Award, two Obies, two Bessies, and anEthyl Eichelberger.