Appropriate/An Octoroon: Plays (Paperback)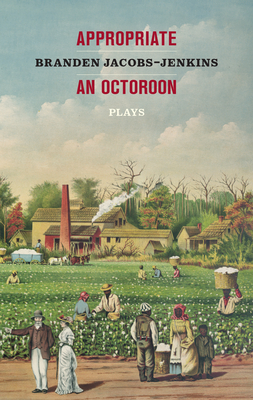 Description
---
"The deftly crafted blend of shocking exaggeration and believability, politeness and fury...makes Appropriate land with the kind of thump you rarely encounter in the theater." --Chicago Tribune
"So energetic, funny, and entertainingly demented, you can't look away." --New York on An Octoroon
A double-volume containing two astonishing breakout plays from one of the theatre's most exciting and provocative young writers.
In Appropriate, strained familial dynamics collide with a tense undercurrent of socio-political realities when the Lafayettes gather at a former plantation home to sift through the belongings of their deceased patriarch. An Octoroon is an audacious investigation of theatre and identity, wherein an old play gives way to a startlingly original piece.
Also includes the short play I Promise Never Again to Write Plays About Asians...
About the Author
---
Branden Jacobs-Jenkins's plays include Everybody (Signature Theatre, Pulitzer Prize finalist), War (LCT3/Lincoln Center Theater), Gloria (Vineyard Theatre, Pulitzer Prize finalist), Appropriate (Signature Theatre, Obie Award), An Octoroon (Soho Rep., Obie Award) and Neighbors (The Public Theater). He is a Residency Five playwright at Signature Theatre and under commission from LCT3/Lincoln Center Theater, the Manhattan Theatre Club/Sloan Initiative Grant, and the Steppenwolf Theatre Company. His recent honors include the Charles Wintour Award for Promising Playwright from the London Evening Standard, a London Critics Circle Award for Most Promising Playwright, a MacArthur Fellowship, the Windham-Campbell Prize for Drama, the Benjamin H. Danks Award from the American Academy of Arts and Letters, the PEN/Laura Pels International Foundation Theater Award, the Steinberg Playwright Award, and the inaugural Tennessee Williams Award. He sits on the board of Soho Rep., and, with Annie Baker, is the Associate Co-Director of the Hunter College MFA Program in Playwriting, where he is also a Master-Artist-in-Residence.