An Adult Child's Guide to What's Normal (Paperback)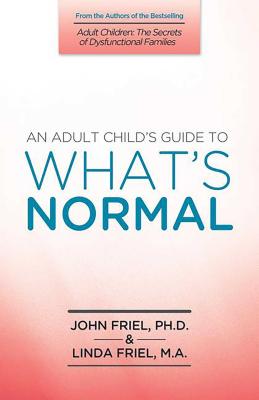 $15.95

Usually Ships in 1-5 Days
Description
---
You have begun to deal with the pain and trauma of being raised in a dysfunctional family and now you are ready to lead a healthy life. But:


Do you know what healthy people do?

Do you know what is "normal"?

Do you know how to ask unwanted guests to leave?

In An Adult Child's Guide to What's "Normal", John and Linda Friel have written a practical guide to living a healthy life. Your parents may not have been able to teach you social skills but it is not too late to learn them now.

Read this guide and learn how to respond to the challenges, problems and traps that we are faced with daily.
About the Author
---
John C. Friel, Ph.D. is an internationally-recognized author and speaker as well as a skilled clinician. He is a psychologist in private practice in Reno, Nevada, and St. Paul, Minnesota; has sold over 500,000 books co-authored with his wife, Linda, and is the national director of the ClearLife/Lifeworks Clinic Program. Since 1980, John has consulted, trained, conducted seminars, and presented engaging keynote addresses for business and industry, hospitals, mental health clinics, government agencies, lawyers, doctors, and many, many more.