The Cottage Bible (Paperback)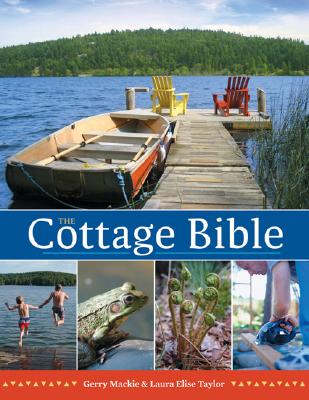 $39.95
Email or call for price/availability
Description
---
The basic reference book every cottage owner needs.
The Cottage Bible is a compendium of information -- a savvy how-to book, an essential collection of trouble-shooting and problem-solving tips, a reliable guide to all manner of flora and fauna, and an indispensable manual for getting the most out of your home-away-from-home.
Gerry Mackie and Laura Elise Taylor offer valuable information and welcome advice on the following topics:
Buying a cottage
Weather prediction
Lake health and water quality
Shoreline erosion
PH and acid rain
Swimming essentials
Maintenance tips for a safe well
Aquatic organisms
Septic systems
Fishing essentials
Building a dock
Living with wildlife
Light, heat and power
Closing the cottage
Building a sauna
Winterizing boats and motors
Boating essentials
Ice safety
Rafts
Repairing burst pipes.
Packed with detailed illustrations and chock full of everything a cottage owner needs to know, The Cottage Bible is an essential year-round reference.
About the Author
---
Gerry Mackie is the author of four books and has contributed to a dozen others. He has 39 years of experience in building and maintaining a cottage in the country. Laura Elise Taylor is a professional writer and commercial photographer.