Beyond Buena Vista: Contemporary Cuban Song (Paperback)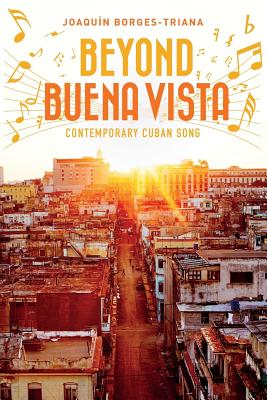 $19.95

Usually Ships in 1-5 Days
(This book cannot be returned.)
Description
---
From its emergence as political and social commentary in the 1960s, nueva trova became a defining feature of Cuban musical culture. This study of contemporary Cuban song shows how it has developed over the years and has risen and fallen in cultural relevance, like the social themes reflected in the lyrics.
While there are a number of works in Spanish about this artistic movement, this is the first in English that explains this important aspect of Cuban culture. The time span-more than fifty years-allows for analysis of how this particular art form has changed over time. While the accompaniment of a simple six-string guitar is still most common, the traditional structure of the movimiento de la nueva trova was mostly defunct by the mid-1980s. But though they address different motives and problems, the thoughtfully written songs continue. Contemporary Cuban artists are often influenced now by other genres, including hip-hop, pop, and popular Cuban dance music.
Written by Joaqu n Borges-Triana, a journalist, author, and Cuban music expert, this illustrative work is essential reading for anyone interested in Cuban culture or musicology. It has been translated into English by Robert Nasatir.