Cloud and Wallfish (Paperback)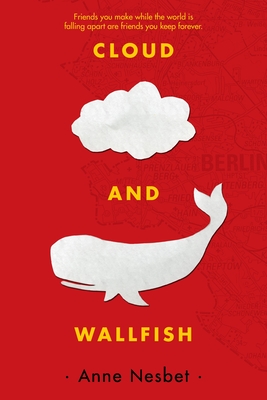 List Price: $9.99
Our Price: $8.99
(Save: $1.00 10%)
Staff Reviews
---
Fifth-grader Noah Keller has a challenge: a speech impediment he calls the Astonishing Stutter. Suddenly that's the least of his problems. His parents pick him up at school one day and announce that they're all off to the airport for a six month stay in East Berlin. Oh, and they all have new names: he's now Jonah Brown. And there's a whole series of rules, starting with No Serious Things Can Be Discussed Indoors. In this Cold War adventure, set in 1989, nothing is as it seems and everything is dangerous. A friendship with Claudia, a downstairs neighbor his age, and his loving parents help Noah/Jonah navigate this strange new world; historical notes will help kids grasp this amazing story and the bizarre world in which it's set.
- Banna
— From
Books for Middle Grade Readers
Description
---
"An atmospheric page-turner. . . . Edgy, dramatic, and emotionally rich historical fiction that provides a vivid look into an extraordinary moment in history." — The Horn Book (starred review)

One ordinary day, Noah's parents tell him his name isn't really Noah, his birthday isn't really in March, and his new home is going to be East Berlin — on the other side of the Iron Curtain. East Germany seems the least likely place in the world for a kid from America with a lot of secrets of his own (and an Astonishing Stutter) to make a friend, but then Noah meets Cloud-Claudia, the lonely girl who lives one floor down. Noah and Cloud-Claudia have only a half-imaginary map and a shared fondness for codes and puzzles to guide them in a world where walls — and the Wall — are closing in.
About the Author
---
Praise For…
---
In this atmospheric page-turner set just as the Iron Curtain begins to lift, Nesbet deftly ratchets up the tension, using a close third-person omniscient narration to keep readers experiencing one unnerving event after another, just as Noah does...This is edgy, dramatic, and emotionally rich historical fiction that provides a vivid look into an extraordinary moment in history.
—Horn Book (starred review)

[Nesbet's] author's note reveals the personal history behind the novel, suggesting a labor of love that does show in the carefully crafted details and effective scene-setting...Nesbet's detail-rich novel offers tenacious readers an interesting window into the fall of the Iron Curtain.
—Kirkus Reviews

Nesbet writes an interesting and nuanced narrative that weaves history, mystery, and friendship with enough action to keep readers engaged. A great choice for those looking for a thrilling historical fiction or coming-of-age tale.
—School Library Journal

Nesbet gives readers a glimpse into life behind the Iron Curtain...Noah's friendship with his neighbor Claudia is genuinely touching, and some truly tense scenes unfold as secrets are revealed and readers witness events leading to the fall of the Berlin Wall.
—Booklist

Through Noah's innocent but perceptive eyes, readers receive a first-hand look at this secretive and highly controlled world. Post-chapter "Secret Files" provide fascinating historical context, but the story's heart lies in the friendship between Claudia and Noah, and in the lengths loved ones will go to in order to break down even the most formidable walls.
—Publishers Weekly

Nesbet cleverly contextualizes events via "Secret Files" ... that follow each chapter, drawing fact and fiction together into entertaining little bundles.
—Bulletin of the Center for Children's Books

Told from the perspective of an eleven-year-old, the sounds, sights, and smells of East Berlin come vividly to life...Jonah is both credible and endearing. Even when his parents are secretive, he attempts to do the right thing. Side bars list pertinent historical facts. This makes an enlightening and inspiring choice for classroom units or book discussions.
—VOYA

A brilliant novel of friendship that seamlessly blends history with mystery and suspense, Cloud and Wallfish is certain to expand readers' perspective on multiple levels.
—Day (syndicated from Kendal Rautzhan "Books to Borrow")

Nesbet somehow manages to bring East Germany in 1989 to full-blown, fascinating life.
—A Fuse #8 Production (blog)
Upcoming Events
No upcoming events available