Margaret the First (Compact Disc)
It's our 23rd Anniversary! Enjoy 23% discount on all titles purchased in-store!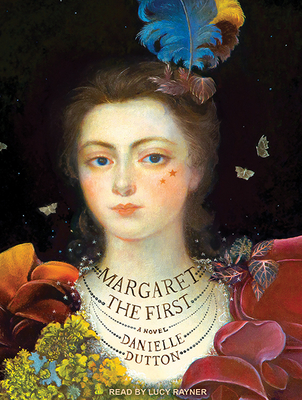 March 2016 Indie Next List
---
"Dutton's novel takes the already extraordinary life of Margaret Cavendish - 17th century natural philosopher, author of The Blazing World, and Duchess of Newcastle -- and transforms it into a stunning work of historical fiction. With women in the sciences a hot issue today, Margaret the First satisfies a craving for women's writing, women's voices, and women's stories, painting a portrait of a sensitive, thoughtful woman hungry not just for praise and recognition, but acknowledgment, affirmation, and validation. Margaret the First is a triumph!"
— Liz Wright (W), Brazos Bookstore, Houston, TX
Description
---
Margaret the First dramatizes the life of Margaret Cavendish, the shy, gifted, and wildly unconventional seventeenth-century duchess. The eccentric Margaret wrote and published volumes of poems, philosophy, feminist plays, and utopian science fiction at a time when "being a writer" was not an option open to women. As one of the Queen's attendants and the daughter of prominent Royalists, she was exiled to France when King Charles I was overthrown. As the English Civil War raged on, Margaret met and married William Cavendish, who encouraged her writing and her desire for a career. After the War, her work earned her both fame and infamy in England; at the dawn of daily newspapers, she was "Mad Madge," an original tabloid celebrity. Yet Margaret was also the first woman to be invited to the Royal Society of London-a mainstay of the Scientific Revolution-and the last for another two hundred years. Margaret the First is very much a contemporary novel set in the past. Written with lucid precision and sharp cuts through narrative time, it is a gorgeous and wholly new approach to imagining the life of a historical woman.