The Storm Crow (Hardcover)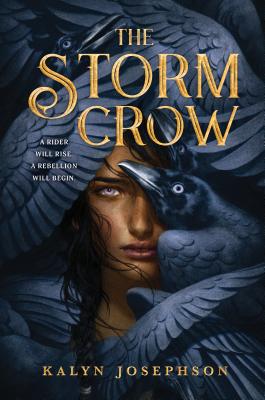 $17.99
Usually Ships in 1-5 Days
Staff Reviews
---
In the kingdom of Rhodaire, giant magic-wielding Crows soar through the air, heal the ill, and defend the empire. Yet the wondrous land is soon brought to its knees with the massacre of the Crows by the neighboring, imperious regime. Much like her kingdom, Ana, princess and Crow rider, must rise from the ashes of her grief in order to save her people, and bring back the Crows. Inspiring and powerful, The Storm Crow is a coming of age story for those who have been powerless, and still prevailed.
-Kiera
— From
Kiera's Recs
Description
---
First print run includes exclusive gold foil casing
Eragon meets And I Darken in this thrilling new fantasy debut that follows a fallen princess as she ignites a rebellion to bring back the magical elemental crows that were taken from her people.
In the tropical kingdom of Rhodaire, magical, elemental Crows are part of every aspect of life...until the Illucian empire invades, destroying everything.
That terrible night has thrown Princess Anthia into a deep depression. Her sister Caliza is busy running the kingdom after their mother's death, but all Thia can do is think of all she has lost.
But when Caliza is forced to agree to a marriage between Thia and the crown prince of Illucia, Thia is finally spurred into action. And after stumbling upon a hidden Crow egg in the rubble of a rookery, she and her sister devise a dangerous plan to hatch the egg in secret and get back what was taken from them.