Dear Nobody: The True Diary of Mary Rose (Paperback)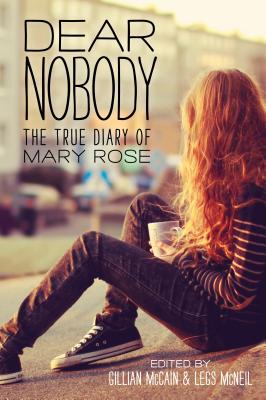 $14.99
Email or call for price/availability
Description
---
"A rare, no-holds-barred documentation of an American teenager's life." —Publishers Weekly
Told through the actual diary entries of a real teenage girl, Dear Nobody chronicles Mary Rose's struggles with drug addiction, bullying, and a deadly secret in this raw, authentic book. Her story will inspire you—and remind you that you're not alone.
They call me a freak.
I'm sick of it. It makes me want dangerous, bad things. Drugs—hard drugs—and people who are bad for me, but I don't care, because I'm so lonely and no matter what their intentions are at least they're talking to me…
They say that high school is supposed to be the best time of your life. But what if that's just not true?
More than anything, Mary Rose wants to fit in. To be heard. To be loved. And she'll do whatever it takes to make that happen.
Even if it costs her her life.
Compelling and unflinchingly honest, Dear Nobody is perfect for readers looking for:
contemporary young adult nonfiction
true stories about drug addiction
books like Go Ask Alice and Lucy in the Sky
stories that spark conversation about issues teens face