Men of the 110th Regiment: Oswego's Own (Paperback)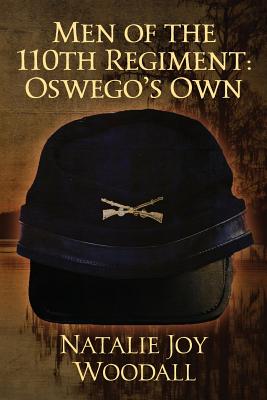 Email or call for price.
Usually Ships in 1-5 Days
Description
---
Oswego County, New York, bordering the southeastern shore of Lake Ontario, is an area rich in history from the colonial period up to the present. In the years before the Civil War, concerned residents participated in the abolition movement and the underground railroad, assisting runaway slaves to safety in Canada. By 1865 Oswego County had furnished an estimated 12,000 men to the Union cause. Of this number over a thousand formed the 110th Regiment NYSV which was enrolled in the summer of 1862 after President Abraham Lincoln called for 300,000 additional troops to replace dead, disabled, or discharged troops. The citizens of the county rallied to ensure that its quota of one regiment would be filled by enlistments and not the dreaded draft. So great was the response that another regiment, the 147th, would also be filled. Reasons for enlisting included patriotism and hatred of slavery, to say nothing of the newly implemented system of bounties. Men of all ages from many walks of life enrolled and when the final roster was completed, the number of enlistees was 1,025. Unlike many regiments, the 110th saw little battlefield action but its story was eventful nonetheless. Time spent in Louisiana and Dry Tortugas, Florida, deeply affected these soldiers, most of whom had never traveled beyond Oswego County. Men of the 110th Regiment: Oswego's Own tells the story of this organization and traces the career of every member of the unit.