Wherever There Is Light: A Novel (Hardcover)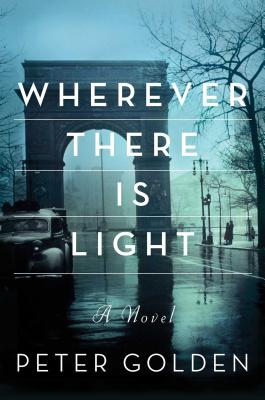 Staff Reviews
---
Julian Rose, a German Jewish immigrant and son of a scholar, is a wealthy, (semi)reformed bootlegger. Kendall Wakefield, granddaughter of slaves, is the stunning, artistic daughter of the president of an African American college. In 1938, in Florida, it's hardly a match made in heaven. This gripping novel covers three decades of turbulent American history, and an equally turbulent relationship. From the Jim Crow South to the Greenwich Village art scene to postwar Paris, you'll unable to let go of this unlikely but fascinating couple.
- banna
— From
Banna's Recs
Description
---
From the author of Comeback Love­, a sweeping, panoramic tale of twentieth-century America, chronicling the decades-long love affair between a Jewish immigrant and the granddaughter of a slave.

Julian Rose is only fifteen when he leaves his family and Germany for a new life in 1920s America. Lonely at first, he eventually finds his way—first by joining up with Longy Zwillman and becoming one of the preeminent bootleggers on the East Coast, and later by amassing a fortune in real estate.

Kendall Wakefield is a free-spirited college senior who longs to become a painter. Her mother, the daughter of a slave and founder of an African-American college in South Florida, is determined to find a suitable match for her only daughter.

One evening in 1938, Mrs. Wakefield hosts a dinner that reunites Julian with his parents—who have been rescued from Hitler's Germany by the college—and brings him together with Kendall for the first time. From that encounter begins a thirty-year affair that will take the lovers from the beaches of Miami to the jazz clubs of Greenwich Village to postwar life in Paris, where they will mingle with Sartre, Picasso, and a host of other artists and intellectuals. Through his years serving in American intelligence and as an interrogator at the Nuremberg trials, what Julian wants most is to marry and find the joy that eluded his parents. Kendall craves her freedom, and after trading her oil paints for a Leica camera, becomes a celebrated photographer, among the first American journalists to photograph the survivors of a liberated concentration camp. Yet despite distance, their competing desires, and the rapidly changing world, their longing for each other remains a constant in the ceaseless sweep of time.

Captivating and infused with historical detail, this is the epic tale of three generations, two different but intertwined families, and one unforgettable love story.
About the Author
---
Peter Golden is an award-winning journalist, novelist, biographer, and historian. He lives outside Albany, New York, with his wife and son. He is the acclaimed author of the novels Comeback Love, Wherever There Is Light, and Nothing Is Forgotten.
Praise For…
---
"[An] absorbing story…Golden knows how to pique our interest…vivid characters and strong storytelling."

"Keenly detailed . . .compelling . . . Author Golden proves his stripes as a historian, detailing the lovers' brief bliss in prewar Greenwich Village, separating them for their individual battles during the war, and reuniting them in a skillfully evoked postwar Paris . . . The love story is epic and truly felt. In Kendall, Golden has created a fascinating, complex, and flawed heroine."

"Each setting is re-created with a socially conscious eye, from the horrifying racism of the Jim Crow South to the Greenwich Village art scene to postwar Paris, whose residents' emotional suffering hasn't dimmed their appreciation for beauty. Julian and Kendall are independent, courageous people who grow over time, and their story feels undeniably romantic."

"Using clear, clean prose, Golden brings emotional depth and passion to this story of forbidden love. A large cast of strong and well-defined characters, along with a colorful backdrop, allow Golden to create a clear portrait of the time and an epic story of love."

"Illuminating! Wherever There is Light deftly shines light on the heartbreak of prejudice, the unbreakable ties of family and the enduring power of love. Peter Golden is uniquely qualified to write this sweeping and historically accurate novel."

— Mary Alice Monroe, New York Times bestselling author of THE SUMMER WIND

"Like the photographs captured by its heroine, Wherever There is Light is a soul-stirring saga of dualities: joy and sorrow, darkness and a gleam of something bright, things in reach and things just beyond the frame. This impossible, yet inevitable love story grasps your heart and doesn't let go."
— Julie Kibler, bestselling author of Calling Me Home

"A uniquely American story of two unlikely lovers on disparate paths who struggle against mid-twentieth century racial and religious intolerance. Meticulously researched and beautifully written."
— Amy Hill Hearth, New York Times Bestselling Author of Miss Dreamsville and the Collier County Women's Literary Society

"What color is love? These words break our heart as Julian and Kendall spend decades attempting to reach across chasms of bigotry. Weaving histories of race and slavery in America, the Holocaust in Germany, and Paris after World War II, we hope against all odds for an ending of which we can be proud. Peter Golden has given us a gift of a book."
— Randy Susan Meyers, author of Accidents of Marriage