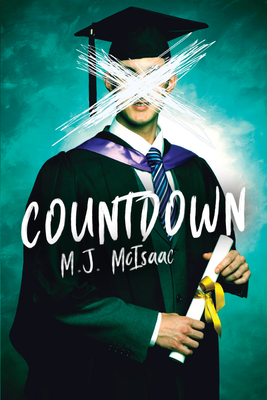 $10.95
Email or call for price/availability
Description
---
Golden boy Myles is being blackmailed by someone sending texts threatening to expose a secret that could change his life forever.
Myles has it all: he's popular, has an amazing girlfriend and won a full athletic scholarship to a top university. But on the day of his high school graduation ceremony, while he struggles to write his valedictorian speech, Myles receives a text that changes everything. Somehow, through text conversations in the next six hours, Myles has to discover the identity of the person threatening to reveal his darkest secret: his role in a rugby team hazing. And with so much to lose, Myles is willing to do whatever it takes to stop them.
This high-interest Orca Anchor book is written specifically for teens reading below a grade 2.0 level.
About the Author
---
M.J. McIsaac is the author of several books for young people, including Boil Line and Underhand in the Orca Sports line and the Orca Currents title Alien Road. She has a master's degree in writing for children and is an accomplished illustrator as well. She lives with her family in Whitby, Ontario.