Oak Island Family: The Restall Hunt for Buried Treasure (Paperback)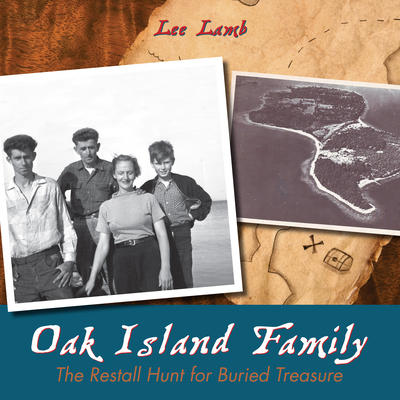 $19.99
Email or call for price/availability
Description
---
For 200 years people have sought the treasure buried on Oak Island on Canada's East Coast. Bob Restall got his chance, but it ended in tragedy.

A fabulous treasure lies buried deep within an island on Canada's East Coast. Or so they say. For more than 200 years, treasure-hunters have come to Oak Island, spent fortunes, worked long and hard, and left empty-handed.

When Bob Restall and his family got their chance to search for treasure on Oak Island, they believed they soon would succeed where others had failed. But the island resisted. For nearly six years the Restalls lived and laboured on Oak Island, spurred on by small successes and tantalizing clues. And then one August day, the Restall hunt for buried treasure came to a sudden and tragic end.

Oak Island Family, written by Bob and Mildred Restall's daughter, gives a clear account of Oak Islands strange history and the Restall family's attempt to change it. Personal notes and more than 50 never-before-published photographs and sketches help make Oak Island Family an engrossing read. Anyone who loves mystery, adventure, and a good human interest story will enjoy this book.
About the Author
---
Lee Lamb was born in Somerset, England, and came to Canada when she was two years old. She has been a secretary, a project coordinator, a hospital social worker, and a high school teacher. Her previous book was Oak Island Obsession. She lives in Burlington, Ontario.