Bold as Love: What Can Happen When We See People the Way God Does (Paperback)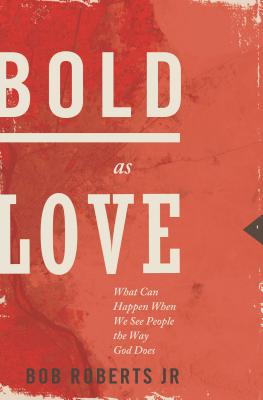 $16.99
Email or call for price/availability
Description
---
As Christians, we're called to love our neighbors--all our neighbors. But is that even possible? And can we truly love them well?
People often think of their neighbors as those already belonging to their "tribe" or community. It's safe, it's easy, and it doesn't often cause conflict--politically or religiously. But in today's world, everyone and everything is interconnected globally in an ever-changing cultural landscape, while religious strife runs rampant. Is it feasible for Christians to live their faith boldly and lovingly while entering into a true relationship with "neighbors" of other faiths, both locally and globally?
In Bold as Love, Pastor Bob Roberts shows you what it looks like to live out your faith daily in the global public square among people of other faiths--Jews, Muslims, atheists, Hindus, Buddhists. While he admits that it can be challenging to engage people of other faiths whose beliefs are as strong as yours, he demonstrates how to enter into this critical dialogue in a radical yet loving way. "We have to learn to speak with one conversation and give the same message everywhere to everyone," he says. "We are commanded to love God and love others. And sometimes that requires risky boldness."
Roberts invites you to respond to this call to live a life of fearless and loving engagement with the world. So take the risk Your faith wasn't made to live in isolation. It's something you do face-to-face, heart-to-heart, hand-to-hand. Whether you are in a suburb of Houston or a village in India, put away the fear and suspicion and, instead, answer the call to radically love others the way God loves. And get ready to see your life and the lives of those you touch--your family, your community, even your enemies--transformed