Dead Man's Float (Paperback)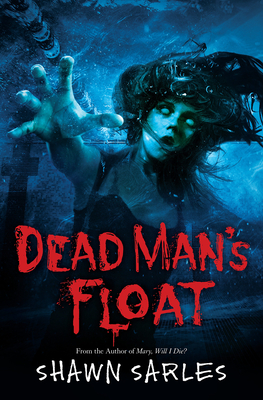 $10.99

Usually Ships in 1-5 Days
Description
---
Whatever you do, don't swim alone. In his next YA horror, Indie bestselling author Shawn Sarles dives into the terrifying myth behind the dead man's float.
Sometimes the truth hurts. Sometimes it even kills.
Nine years ago, Sam watched her friend drown. The water, and the fact that Sam couldn't save her, has haunted her ever since. But what she didn't see that day was the hand that had reached out for her friend, wrenching her beneath the water.
Now, as Sam gets ready for varsity pre-season on the school swim team, she vows once again not to let the fear of the water bring her down into its depths. But when the upperclassmen take the girls to the abandoned neighborhood pool called the Graveyard for their yearly hazing ritual, a seemingly harmless prank will set off a catastrophic chain of events. It will unleash a spirit, a ghost that has unfinished business both in the pool and outside of it, intent on finding its killer.
On this team, they all have a secret. They all have a motive.
The truth can set them free, if it doesn't bury them first.
About the Author
---
Shawn Sarles is the Indie Bestselling Author of Campfire, Mary, Will I Die?, and the forthcoming A Pocket Full of Posies. Born in western Kentucky, he went to college at Wake Forest University. He lives in Philadelphia with a French bulldog and two chatty parrots.
Praise For…
---
"A fast-paced, chilling read that will pull you in and keep you guessing until the last page. Five incredibly creepy stars!"―Natasha Preston, New York Times bestselling author of The Cellar and The Cabin for Campfire
"A deliciously disturbing, twisted tale." --Kirkus for Mary, Will I Die?