I Am a SEAL Team Six Warrior: Memoirs of an American Soldier (Paperback)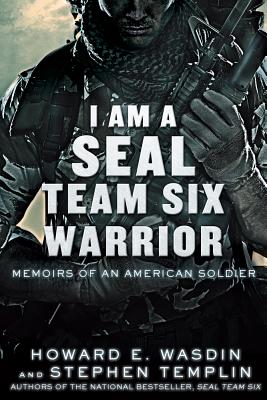 $9.99
Email or call for price/availability
Description
---
FOR YOUNG READERS—A SPECIAL EDITION OF THE BESTSELLER, SEAL TEAM SIX

When the Navy sends their elite, they send the SEALs. When the SEALs send their elite, they send SEAL Team Six—a secret unit made up of the finest soldiers in the country, if not the world. I Am a SEAL Team Six Warrior is the dramatic tale of how Howard Wasdin overcame a tough childhood to live his dream and enter the exciting and dangerous world of U.S. Navy SEALS and Special Forces snipers.

His training began with his selection for Basic Underwater Demolition/SEAL (BUD/S)—the toughest and longest military training in the world. After graduating, Wasdin saw combat in Operation Desert Storm as a member of SEAL Team Two. But he was driven to be the best of the best—he wanted to join the legendary SEAL Team Six, and at long last he reached his goal and became one of the best snipers on the planet. Soon he was fighting for his life in The Battle of Mogadishu. This is Howard Wasdin's story of overcoming abuse and beating the odds to become an elite American warrior.
About the Author
---
DR. HOWARD E. WASDIN graduated with BUD/S Class 143. After the Battle of Mogadishu, where he was awarded the Silver Star, Wasdin medically retired from the Navy in November, 1995, after 12 years of service. He lives in Georgia. He is the co-author of Seal Team Six, with Stephen Templin.

STEPHEN TEMPLIN completed Hell Week, qualified as a pistol and rifle expert, and blew up things during Basic Underwater Demolition/SEAL (BUD/S) training. He is now an associate professor at Meio University in Japan. He is the co-author of Seal Team Six, with Dr. Howard E. Wasdin.
Praise For…
---
"This young-readers version of an ex-SEAL sniper's account (SEAL Team Six, 2011) of his training and combat experiences in Operation Desert Storm and the first Battle of Mogadishu makes colorful, often compelling reading."—Kirkus Reviews