Mary Toft; or, The Rabbit Queen: A Novel (Hardcover)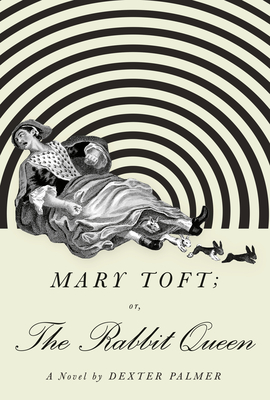 Staff Reviews
---
In 1726, in the village of Godalming, England, surgeon John Howard is called to the home of Mary Toft, who is giving birth. Horrifyingly, bloody rabbit parts emerge instead of a child. Mary continues to birth rabbit pieces every few days. Howard confers with London surgeons, who soon arrive with an overblown sense of their ability to "cure" her. The doctors bring Mary to London for observation, where their competition to explore and explain the rabbit births ignores the woman at the center. It doesn't take long, predictably, for questions to arise. Howard, who has accompanied Mary, struggles with his involvement in this increasingly grim spectacle. This is a suspenseful, thought-provoking story, based on an actual event, that raises uncomfortable questions about women's lack of control over their bodies - which, unfortunately, seems unchanged over the centuries.
-Cindy
— From
Cindy's Recs 2
Description
---
In 1726, in the town of Godalming, England, a woman confounded the nation's medical community by giving birth to seventeen rabbits. This astonishing true story is the basis for Dexter Palmer's stunning, powerfully evocative new novel.
 
Surgeon's apprentice Zachary Walsh knows that his master, John Howard, prides himself on his rationality. But John cannot explain how or why Mary Toft, the wife of a local journeyman, has managed to give birth to a dead rabbit. When this singular event be­comes a regular occurrence, John and Zach­ary realize that nothing in their experience as rural physicians has prepared them to deal with a situation like this—strange, troubling, and possibly miraculous. John contacts sev­eral of London's finest surgeons, three of whom soon arrive in Godalming to observe, argue, and perhaps use the case to cultivate their own fame.
 
When King George I learns of Mary's plight, she and her doctors are summoned to London, where Zachary experiences a world far removed from his small-town ex­istence and is exposed to some of the dark­est corners of the human soul. All the while Mary lies in bed, as doubts begin to blossom among her caretakers and a growing group of onlookers waits with impatience for an­other birth, another miracle.
About the Author
---
DEXTER PALMER is the author of two previous novels: Version Control, which was selected as one of the best novels of 2016 by GQ, the San Francisco Chronicle, and other publications, and The Dream of Per­petual Motion, which was selected as one of the best fiction debuts of 2010 by Kirkus Re­views. He lives in Princeton, New Jersey.
Praise For…
---
"Palmer spins a cracking tale that, despite its disconcerting subject, is piquantly cheerful and compassionate . . . With empathy and imagination, Palmer explores the master/apprentice relationship, first love and first rivalry, spite and kindness: conjuring a world to raise a wry smile . . . Palmer is paying Mary the compliment of complexity . . . She is a woman whose story, both happily and unhappily, is rather more than the sum of its rabbit parts." 
—Katharine Grant, The New York Times Book Review

"[Palmer] takes a daring narrative leap: He tells the story not from Mary's perspective, but from the point of view of Zachary Walsh, a fourteen-year-old apprentice to the real-life figure of John Howard, a local surgeon in Godalming who helped discover Mary Toft and bring her to prominence . . . From there, Palmer's impeccable research kicks in . . . Where there are gaps or fuzzy areas in the actual history of Mary Toft, Palmer fills in the illustration with lush detail, vivid characterization — and most importantly, philosophy . . . Epistemology is a big pill to swallow in a work of historical fiction, but Palmer coats it with sure storytelling, a compelling voice in the form of Zachary, and a gripping mystery at the core of the story . . . Palmer has always been a novelist of big ideas, and Mary Toft is his most thoughtful work yet."
—Jason Heller, NPR
 
"Dexter Palmer's Mary Toft; or, the Rabbit Queen brings the past to life with authenticity and unexpected relevance . . . A zesty blend of bawdy entertainment and thoughtful coming-of-age story, Mary Toft tantalizes the contemporary conscious as its truth-seeking characters wade through truth-defying circumstances."
—Mari Carlson, Bookpage

"Mary Toft; or, The Rabbit Queen serves as a reminder that the issues that dictate — and sometimes define — our lives can often be as complex as the very people attempting to solve them . . . The language Palmer uses feels just as meticulous as the surgeries Howard and Zachary perform. This kind of thoughtful, detailed approach in the writing style feels necessary for a novel of such magnitude . . . I imagine the term 'audacious' will be used often regarding Palmer's newest work. Such a word is certainly fitting. Dexter Palmer is a bold and daring writer, and Mary Toft; or, The Rabbit Queen is a novel that captures his voice at its very best."
—Bradley Sides, The Chicago Review of Books

"Vivid, sensitive . . . The novel lingers on those who are most torn; those who, like me, want to test their capacity for belief. These confused characters, especially Mary's 'man-midwife,' John Howard, become vehicles through which Palmer asks the novel's central question: Why would anyone believe a woman who claimed she was giving birth to rabbits? . . . Rather than mock John's credulity, though, Palmer treats his "man-midwife" with respect."
—Lily Meyer, The Atlantic

"Mr. Palmer hews closely to historical records, a reasonable decision when history is this insane."
—Sam Sacks, Wall Street Journal
 
"[A] frolicsome period comedy."
—The New Yorker

"This gripping, well-written novel is a wonder of characterization . . . Faith and science, uneducated villagers and London's aristocratic elite, this novel plumbs the spectrum to offer an immersion in the world of the burgeoning Enlightenment. A fascinating, propulsive read from beginning to end, this is a stimulating novel of ideas and imagination."
—Bethany Latham, Historical Novel Review
 
"Sharp, droll, and actually fairly profound in its observations about human experience, and the nature of belief. I can't wait for the work day to be over so I can get back to reading it."
—Emily Temple, LitHub
 
"A suspenseful, thought-provoking narrative that pairs well with dystopian fiction such as The Handmaid's Tale."
—Shelf Awareness
 
"A brilliant work . . . Like the historical fiction of Hillary Mantel or Caryl Phillips, Palmer does not shy away from the depravity of the past. Expertly utilizing an actual bizarre historical event to explore faith, reason, and the foundations of our current economic system, this exhaustively researched and dexterously constructed novel is another triumph to add to Palmer's incredibly diverse corpus of works."
—Booklist (starred review)
 
"Palmer brilliantly fictionalizes the true story of Mary Toft . . . [He] evocatively captures the period . . . But more impressive are the novel's inquiries into the human concerns of wonder, denial, and belief. . . Palmer skillfully and rewardingly delves into the humanity at the heart of this true historical oddity."
—Publishers Weekly
 
"Deft, droll, and provocatively philosophical . . . A novel that attempts to illuminate 'the slippery nature of truth,' when everything from God to reality is up for grabs."
—Kirkus Reviews (starred review)
 
"A beautifully written, slyly profound meditation on perception and reality. I relished each immersive scene, each detail. I wanted to sit and discuss with the characters their beliefs about the world. Reading it, I was torn between wanting to gobble it all up quickly or savor it over time."
—Nicole Galland, author of I, Iago

"Mary Toft is wonderful! The kind of novel that you want to read and then discuss with other readers. But then Dexter Palmer is a writer like Hilary Mantel or Kate Atkinson, able to move between genres and time periods, by virtue of the almost supernatural sympathy he is able to invoke for his characters and the sense of the worlds they inhabit."
—Kelly Link, author of Get in Trouble
 
"Mary Toft; or, The Rabbit Queen is provoking in ways that reach well beyond the premise, anticipating as it does our own 'world of ash,' with all its spectacle, factionalism, and noise. It is vividly composed and audaciously imagined, filled with characters who do battle against a world that perceives them as strange—or who, conversely, assume strangeness as a mask in order to induce the world to see them at all. It is yet another wonder in Dexter Palmer's cabinet of wonders."
—Kevin Brockmeier, author of The Brief History of the Dead
Upcoming Events
Event date:

Tue, 02/25/2020 - 10:30am

Event date:

Mon, 03/02/2020 - 10:30am

Event date:

Mon, 03/09/2020 - 10:30am