Not So Pure and Simple Lib/E (Compact Disc)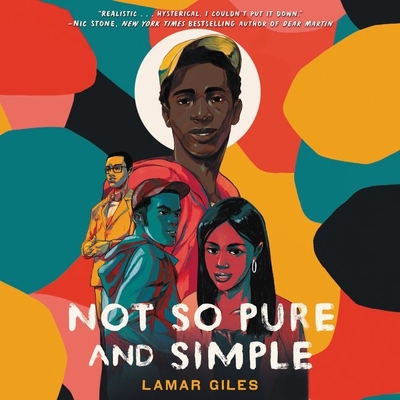 $59.99
Email or call for price/availability
Winter 2019 Kids Indie Next List
---
"What The Hate U Give did for opening up a conversation with teens about police brutality and racial profiling, Not So Pure and Simple does for toxic masculinity. This story is hilarious, honest, and more necessary than I know how to put into words. Giles is able to paint the normalcy of toxic masculinity in all its minute idiosyncrasies without it feeling like a beat-you-over-the-head-I'm-trying-to-teach-you-something story. He shows the layers to a problem that's been built by generations of men just passing on the habits, expectations, and advice of the men before them. And he does so through the beautifully flawed—although he doesn't know he's flawed—Del. Everyone needs to read this book."
— Claire Phelan, Third Place Books, Lake Forest Park, WA
Description
---
An Indie Next List Pick
In his first contemporary teen novel, critically acclaimed author and two-time Edgar Award finalist Lamar Giles spotlights the consequences of societal pressure, confronts toxic masculinity, and explores the complexity of what it means to be a "real man."
Del has had a crush on Kiera Westing since kindergarten. And now, during their junior year, she's finally available. So when Kiera volunteers for an opportunity at their church, Del's right behind her. Though he quickly realizes he's inadvertently signed up for a Purity Pledge.
His dad thinks his wires are crossed, and his best friend, Qwan, doesn't believe any girl is worth the long game. But Del's not about to lose his dream girl, and that's where fellow pledger Jameer comes in. He can put in the good word. In exchange, Del just has to get answers to the Pledgers' questions...about sex ed.
With other boys circling Kiera like sharks, Del needs to make his move fast. But as he plots and plans, he neglects to ask the most important question: What does Kiera want? He can't think about that too much, though, because once get the girl, it'll all sort itself out. Right?