Hydroponics Gardening Book (Paperback)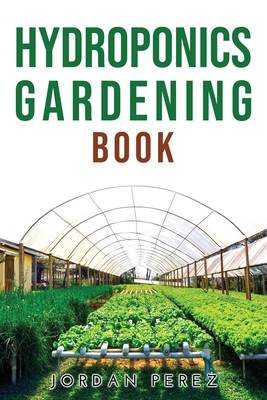 $102.99
Email or call for price
Description
---
**55% OFF for Bookstores LAST DAYS***
HYDROPONICS GARDENING BOOK
Your Customers Never Stop to Use this Awesome book
Do you want to quickly grow fresh vegetables from home without the use of dirty soil? Then keep reading...
"It used to be hydroponics was just a nod, nod, wink, wink, word for pot growing. Now it is accepted by consumers as a preferred method of growing high-quality food."
In HYDROPONICS GARDENING BOOK you will discover:
A list of equipment you didn't think you would need
How not to waste electricity with using artificial lights
Discover the best growing system for your needs
How to get the best germination rates
Learn how to become a master at cloning
I tell you which plants are the best for hydroponic systems
Discover how to mix liquid and dry nutrients cost-effective
The one thing I do before harvesting which makes my crops taste even better
A list of the beneficial insects I use when dealing with pests
I will tell you the most occurring problems and how to fix them
A few years ago, I didn't know anything about gardening. I consumed all the information that was available at that time. Today I want to share that knowledge with you. With the information provided in this book, you will be able to create your own system according to your budget, time and available space.
Buy it Now and let your customers get addicted to this amazing book