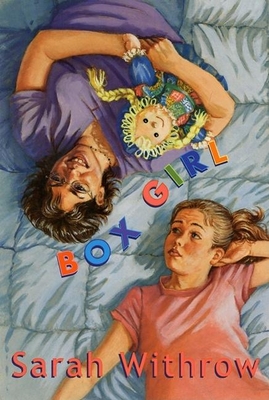 Description
---
Gwen Bainbridge's mother ran away five years ago. Now Gwen is receiving postcards from her that promise a reunion -- postcards with French stamps and no return address. Every night, Gwen pulls the cards from their hiding spot and chants a spell that will take her to her mother. Gwen is lonely, but she knows she can't really trust anyone -- not since her so-called best friend Anisha turned on her during the summer.
At least, that's what she thinks until she meets Clara. Despite herself, Gwen feels drawn to Clara, who is a breath of fresh air in a school full of posers. But how is Gwen supposed to invite a girl like Clara home for dinner with her dad and Leon, her dad's boyfriend?
Gwen discovers that true friendship is a two-way street. It means being there for Clara, too, and taking the risks involved in opening her heart to another person.